One week in July 2019, I spent most evenings in the office printing off survey after survey. Lesson learned? Next time, when I have more time and a less pressing departure date, I'll send it to the Print Centre for printing! This time though, ethics approval only came through after four weeks and a revision, and I was in a rush to get into the field.
Before the fieldwork
I've got an environmental sciences background – a BSc with a major in Sustainability, and an MSc in Biodiversity, Conservation and Management. Yet the past (almost) three years I've found myself in the Faculty of Engineering and Physical Sciences at the University of Southampton.
Whilst many PhD students fit like a glove within this faculty, I've found plenty with a story similar to mine: an academic background quite different from engineering, yet somehow well suitd to the project they're working on.
I say this because not everyone might see semi-structured interviews as an engineering method!
Some research how best to design coastal flood defences, such as wall and breakwaters. But I research the policy around managing coastal flooding in England, and how the application of that policy is being experienced by stakeholders central in the management process, including households in areas at risk of coastal flooding.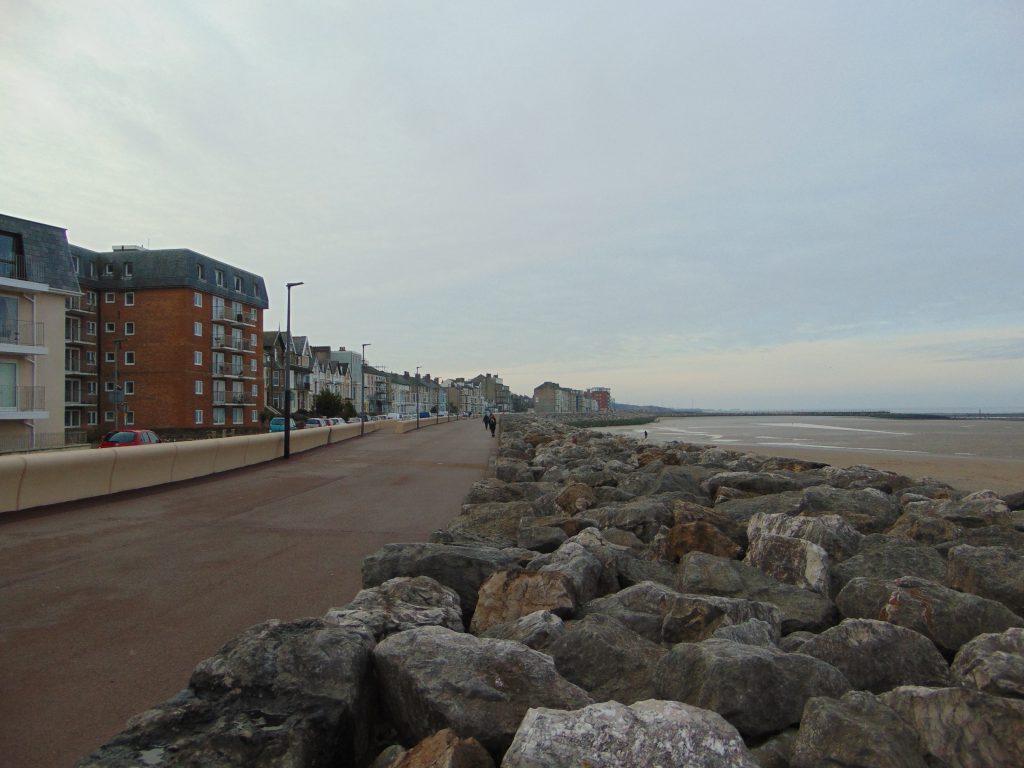 Coastal flood (and erosion) and defences are a familiar sight in English coastal towns.
First round of fieldwork
The summer of 2018 was the first time I went into the field for the PhD. The field: Lancashire in the north-west of England, and Dorset and Hampshire areas in the south.
Most of the interviews were conducted by telephone, with local authority engineers and planners, as well as other professionals and organisations involved in coastal flood risk management. But once in a while I got to jump on a train… and 5 hours later have a chat in person to the stakeholder.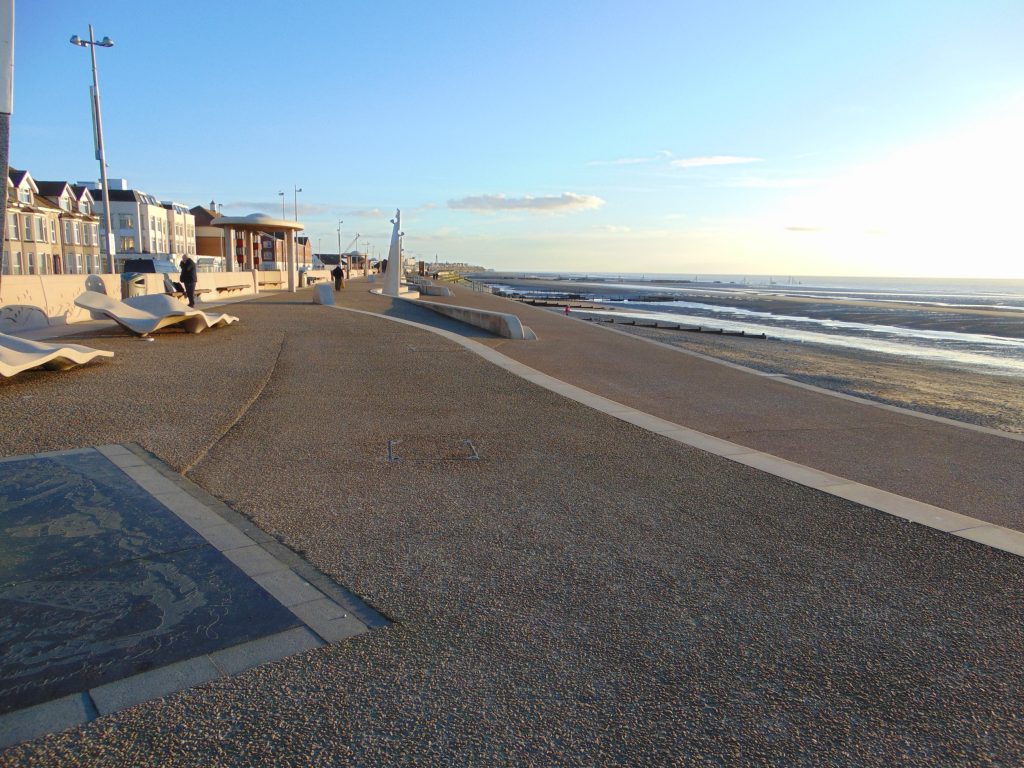 Cleveleys (Lancashire) is a long way from Southampton, but by going in person I get the opportunity to better understand the coastal flood risk in the area.
Is it excessive to travel so long to talk to just one or a few people? Considering they'd often never met me before and each spent over an hour speaking about the complexities of challenges of their work, being there in person made a real difference. So, I think no – it wasn't excessive!
Second round of fieldwork
Enough reminiscing. I'm writing about this now because a year later (summer 2019), after planning for over 6 months, including 2 months of ethics and risk assessments: I'm back in the field. This time around, it's the households who are the primary target of my investigations.
The study area? Lincolnshire.
The train journey? 6 hours minimum.
The goal? To find out how aware householders are of their level of flood risk, who they think should be doing something about it in their area, and if they're doing anything about it themselves.
The gratitude? To all the friends, family and colleagues who proofread survey drafts, risk assessment and ethics reviews; as well as those incredible people who travelled for 6 hours northward to knock on household doors with me.
Conclusion?
Fieldwork is amazing. It's energising and you learn so much in such a short time. It's also exhausting. Long hours of travel, and of work. Daily walking distances of up to 25km!
I wouldn't change my decision to go back into the field this year and talk to more people in person about their experiences and views on coastal flood risk and its management.
But I might wear my hiking boots next time.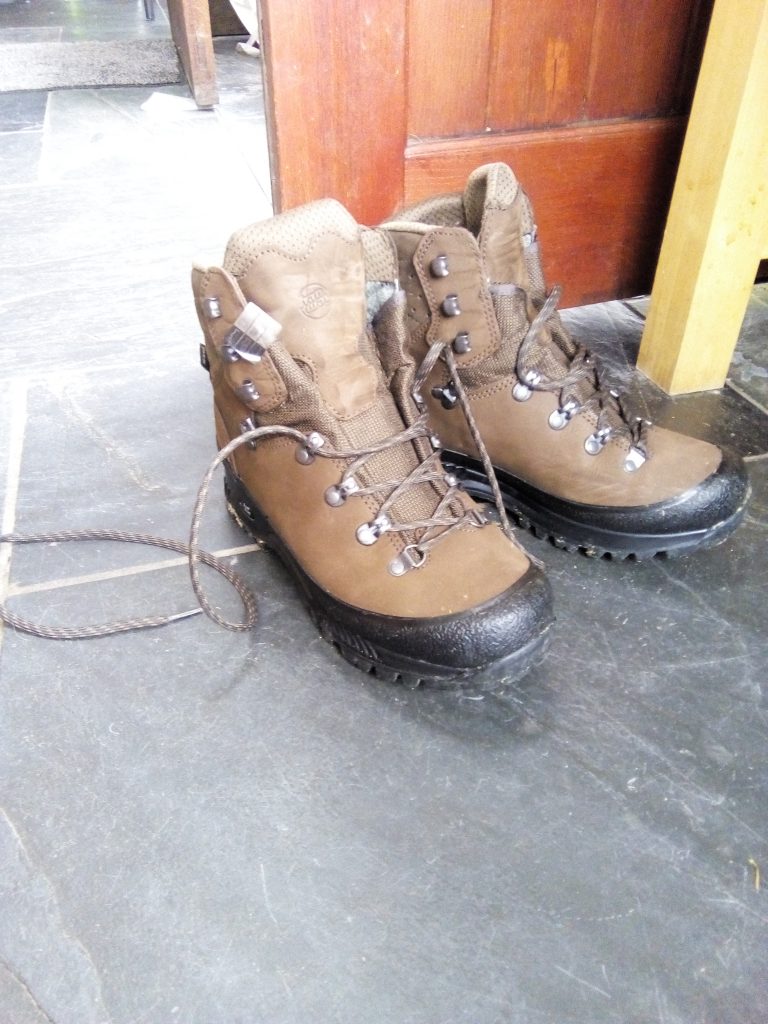 Doing field work? Always pack hiking boots!