I know I already recently blogged about my fieldwork, but when it's something I've been working on for all of 2019 and basically my sole focus every day for the past 2 months – let's face it, I have little else to talk about right now!
Cycling: budge over.
Courses offered by the University: you'll have to wait a few months.
Sleep: well, maybe I'll still give you a chance.
Skegness is SO bracing
First stop – Skegness.
A mere five and a half hours from Southampton by train, where one first travels 115 miles (184km) to Grantham in 70 minutes from London, and then takes another 90 minutes to travel a mere 50 miles (80km).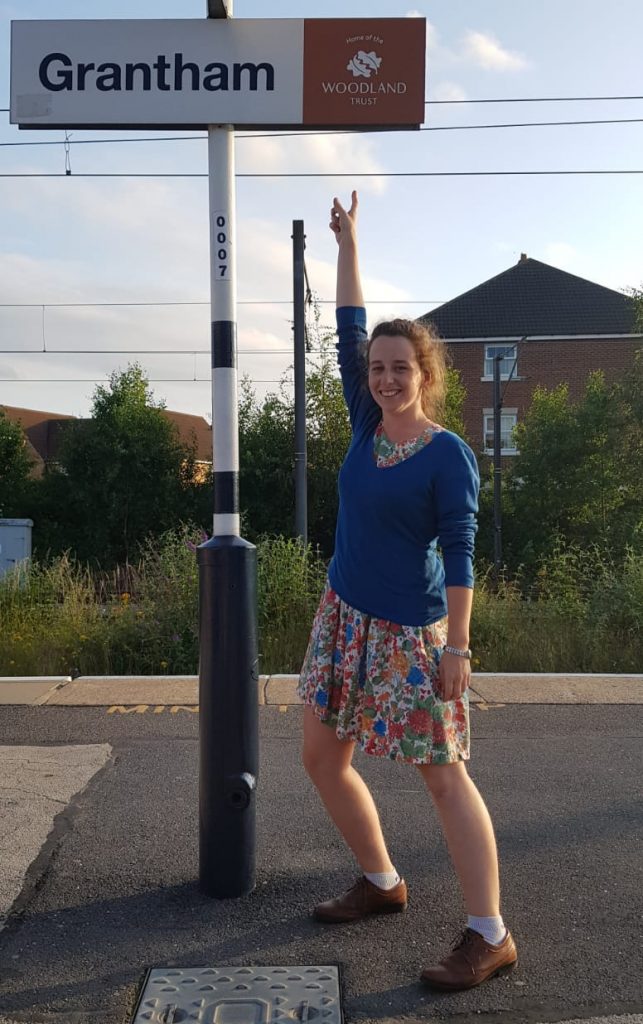 We're not in Kansas anymore.
Grantham, home of the Woodland Trust, a large charity in the UK which works to protect existing woodland, create new woodland, and inspire people with nature along the way.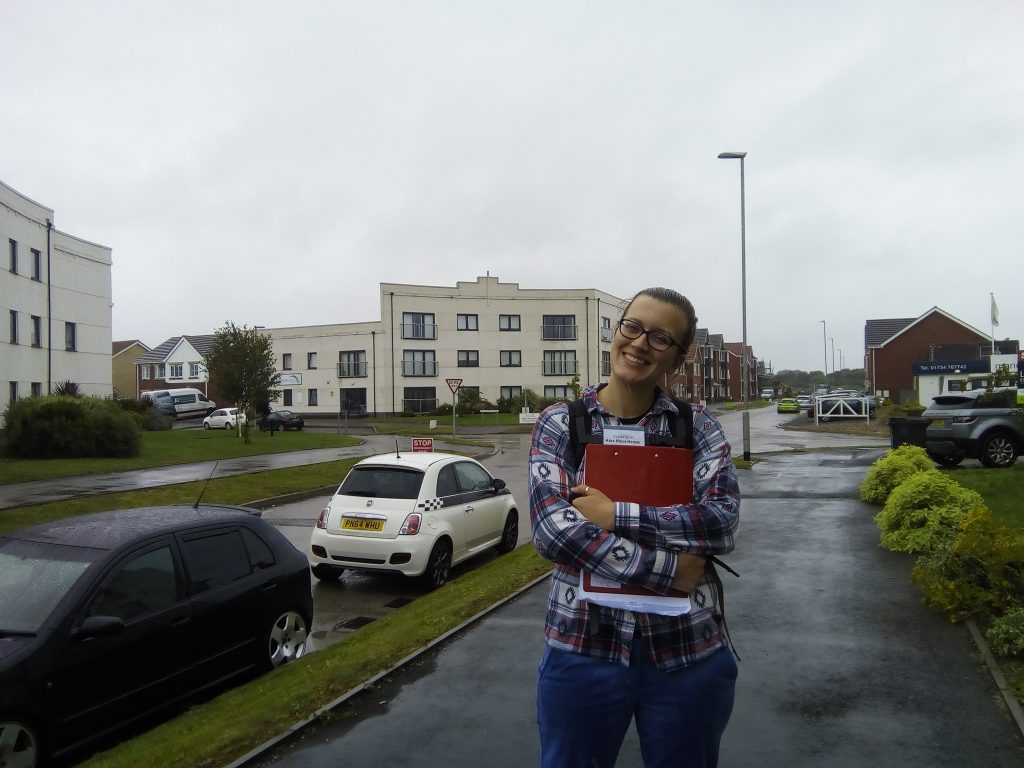 Alex wins the prize for most loyal, resilient research assistant. She braved rain without a raincoat, a week without a phone, and a last-minute extra survey printing – without complaint.
We didn't have time to test out the Skegness attractions – too busy surveying. But we did take an hour one evening to explore the beach and investigate some of the coastal flood/erosion defences.

A bit further along the same coast – a different kind of coastal protection.

Wind turbines off the coast of Skegness.
We lost a phone, mixed up some of the surveying method, and witness a 10-minute rain deluge – but all in all it was a 2-day success story.
Think Boston, think Business
If you know of a historic or contemporary Boston (Lincolnshire) touristic or other slogan, do let me know. The best I could find was: "think Boston, think business"!
Boston turned out to be a slightly bigger town than I had anticipated, and so the random sampling of 10% of postcodes led first myself and Alejandro, and then myself and Alex, all over the city!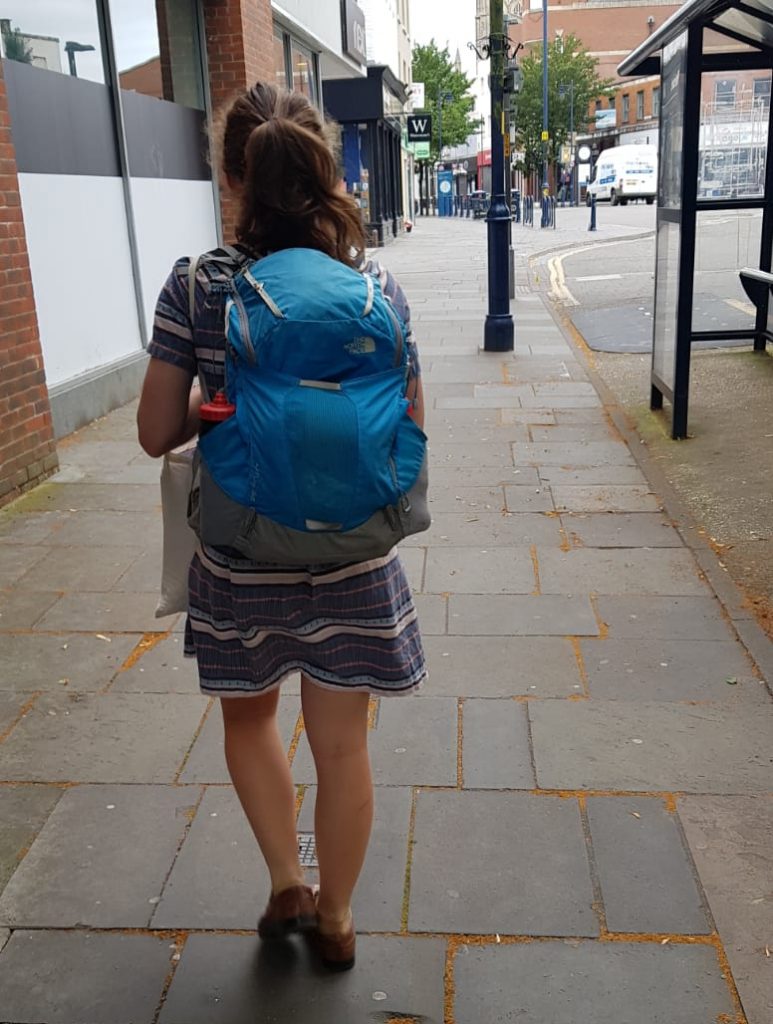 At the start of each day we would be carrying up to 100 questionnaires each. With time, we adapted the method to carry less at any one time, and reload with surveys at lunch.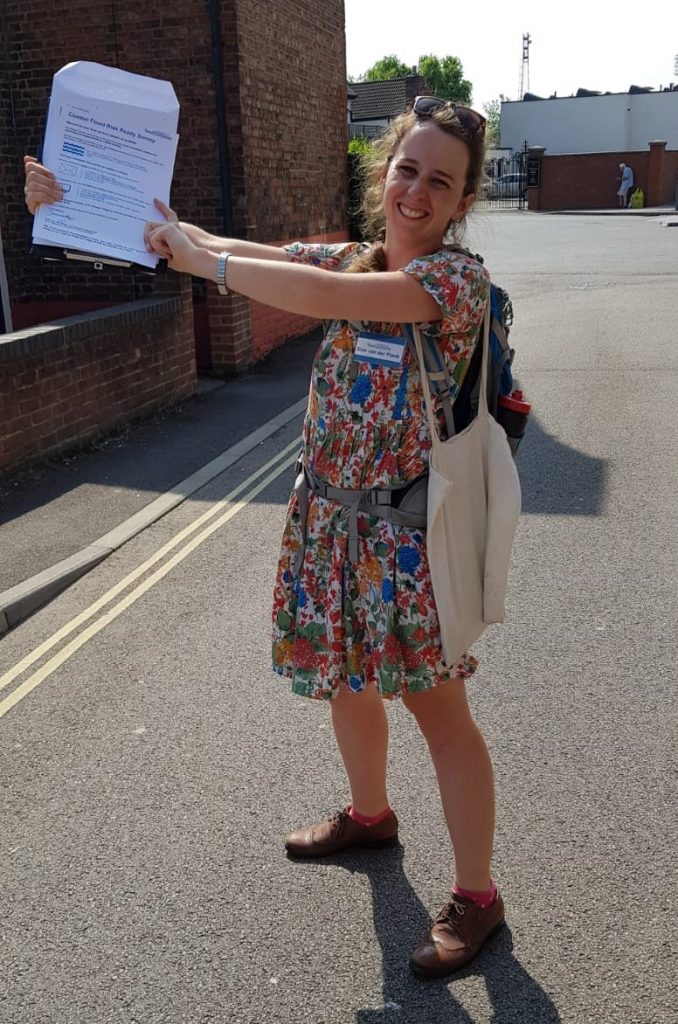 The last questionnaire to be handed out in Boston. More exhausted than excited.
Sunshine was fortunately a common occurrence during our surveying, making sunscreen and hats more important than raincoast. Fortunate, because the paper surveys were not really a fan of rain – surprisingly!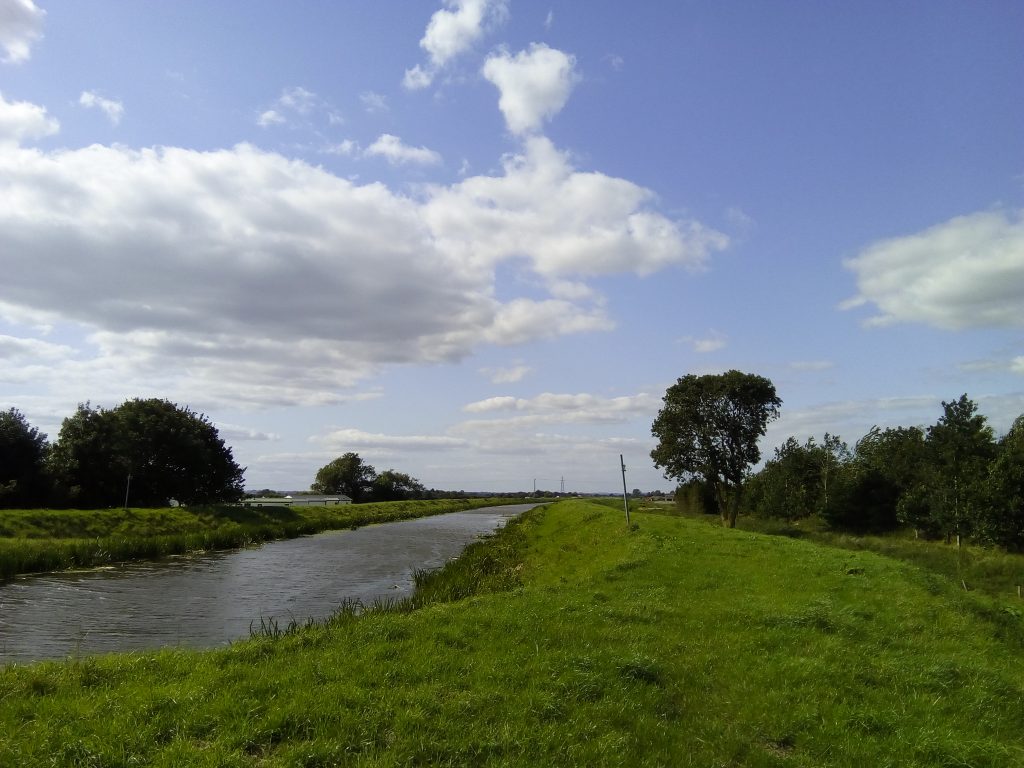 Rural Lincolnshire often looks a lot like the Netherlands. Here, for example, the waterway (known as a 'drain') runs higher than the road and surrounding land.
I couldn't have done this surveying without the incredible generosity of a series of friends, colleagues and family – you know who you are! And of course – the patience and interest of the people of south Lincolnshire.
Thank you.
Are you planning to do some form of fieldwork or experimentation when you come to university? What do you have in mind?