Everybody finds different ways to deal with the pressure and intensity of a PhD.
I've spoken to a PhD student at Southampton who found their family – children and partner – were the best possible distraction from the PhD. Because you can't really be worrying about the PhD when you're focused on your children!
Sport. Fabulous holidays. Mindfulness.
Creativity
This may well be my last blog for Life at Southampton before I lock the door and live in front on my computer screen for the big thesis write-up. And I want to finish with something that helped create a community and a relaxing space not just for me, but for some of my closest PhD companions throughout the journey.
Creativity!
I was fortunate enough that in my first year a lot of colleagues were intense… crafters.
Regular crafts evenings, swapping of knowledge and patterns, and craft-evenings-turned-gossip-evenings provided much needed attention and time away from the PhD in my first year.
Crochet
I'm going to start with the creativity of the first PhD student I met from the University of Southampton, and the one who brought the rest of us together to form the informal group that, for one brief, sweet year, we were.
When we started the evening and lunch time meet-ups, she was pretty much the only one of who could crochet. By the time she was through with us, we were all hooked!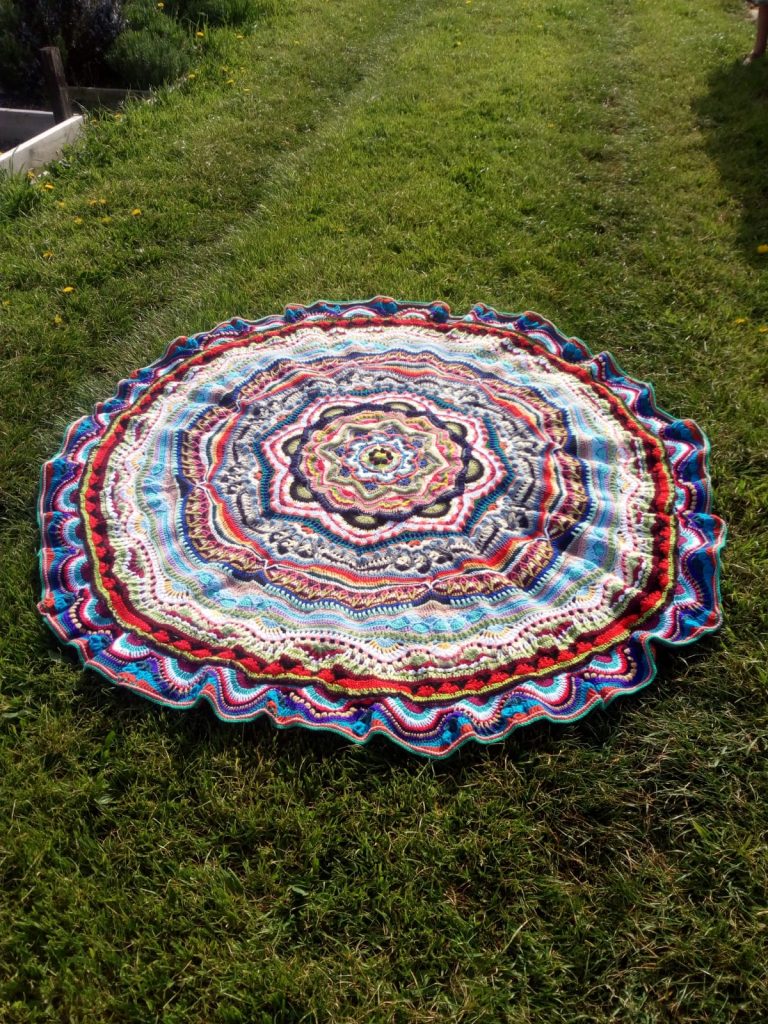 I wish I could say I had made this. But it's all down to the incredible creativity and commitment of Esmé Flegg.
(Picture is also taken by Esmé Flegg).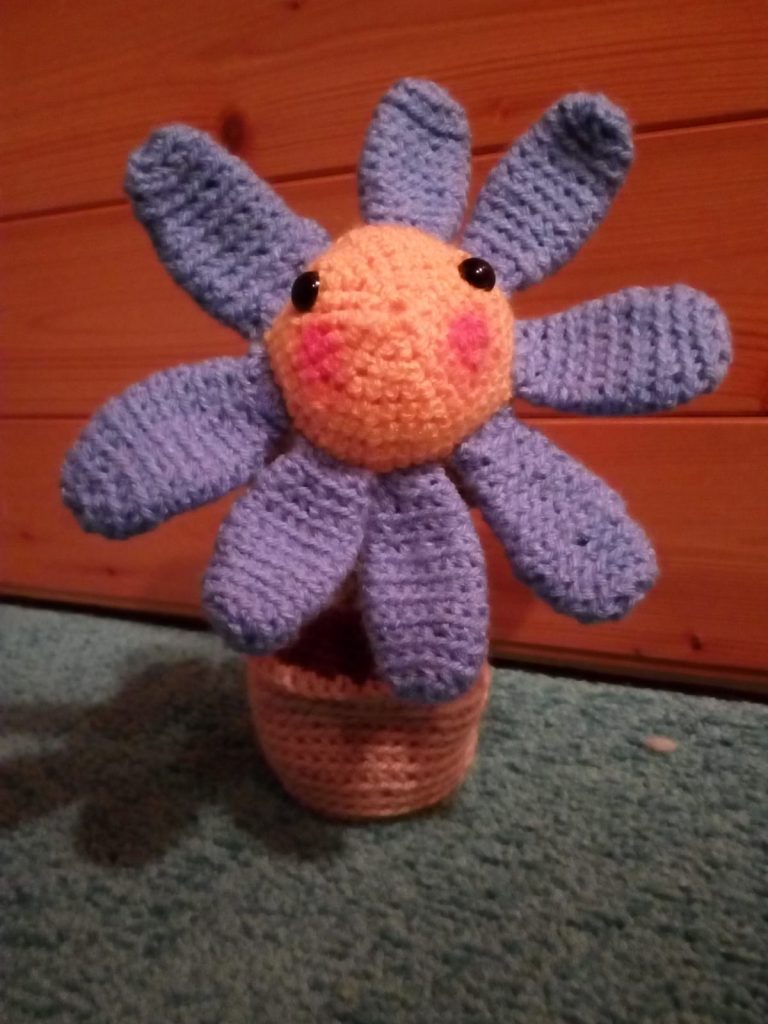 More of Esmé's cheerful, fun and creative work.
(Thanks again for the photo, Esmé.)
Cross-stitch
And then there's the craft I have yet to try: cross-stitch.
Some lunchtimes, after our sandwiches were devoured, Amy wouldn't get out her crochet hook – opting instead for cross-stich. Don't ask me how she made the following art – I have no idea! All I know is that is that she cheered up many with her beautiful gifts, and it helped cool down stressful days through some of the craziest periods of the PhD.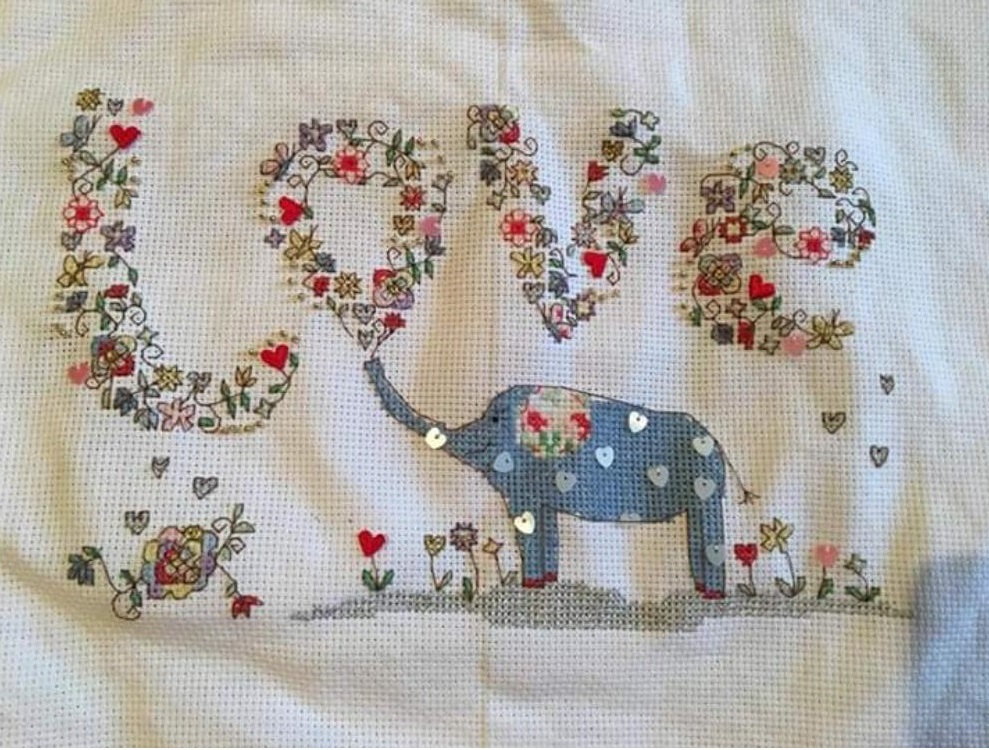 (Photo thanks to Amy Welch.)
I never got to see the finished version of this one in person – Amy finished her PhD and moved out before that. Nonetheless, to me it captures in a cross-stitch her positive, supportive role in my PhD. Lucky grandad who received it as a gift!

Who wouldn't want this flamingo to grace their PhD desk?
(Photo thanks to Amy Welch.)
Macramé
Crafts can be carried out in groups; they can also be carried out on one's own. Why we do it, and what it brings, probably differs for each of us. And on that note, I want to include words of PhD student Salma on why she does craft, and what it brings her:
"I started making micro-macramé when I was in search of creativity and meditation. The magic of making jewelleries that can last for a lifetime brought into my life a continuous flow of peace.
"When creating, I am in a state of trance, similar to when you dance on a repetitive drum music, it is really powerful.
"Each jewellery I make is full of emotions and dreams, love and hope."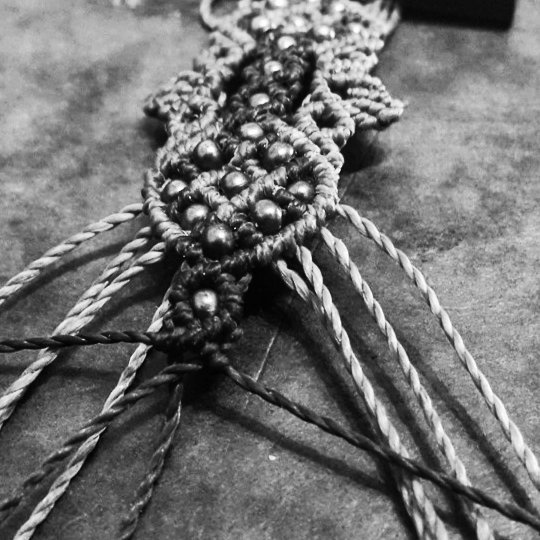 Micro-macramé made by Salma.
(Photo thanks to Salma Sabour.)
Crafts group
Why did I want to finish on this note? With colourful pictures of personal creative triumphs? Because throughout my PhD it has been the seemingly small moments that have often counted the most.
A lunchtime spent creatively instead of at the desk.
An evening involving two hours of laughter over knotted wool, instead of stressing about a presentation the next day.
Shared photos of successful projects and failed disasters.
This was an informal, irregular meeting and short-lived group, and yet it's one of the parts of the PhD I will treasure most of all.
Over and out.