Somehow, I managed to save all my major conferences for the end of my PhD.
This wasn't on purpose. It just so turned out that August-September was when a diverse series of conferences relevant to my PhD were planned. And that meant I spent December last year frantically sending off conference applications!
So, 34 months into the PhD (plus or minus a few) and I'm on the conference trail. Reporting to you from La Rochelle, France.
Australian Disaster Resilience Conference
Wow, this conference feels so long ago now, even though it's actually only been a month!
I landed in Melbourne on a Tuesday evening … and was at the reception desk in the MCEC (Melbourne Convention and Exhibition Centre) by 8am the following morning.
I don't want to pretend that I don't get jetlag– normally I get it and I get it bad.
But somehow on this Wednesday morning my body knew I needed it to be 8am both in real Melbourne time, and in Sien time – and thus, aided with coffee, I actually made it through and even remember (some of) the day!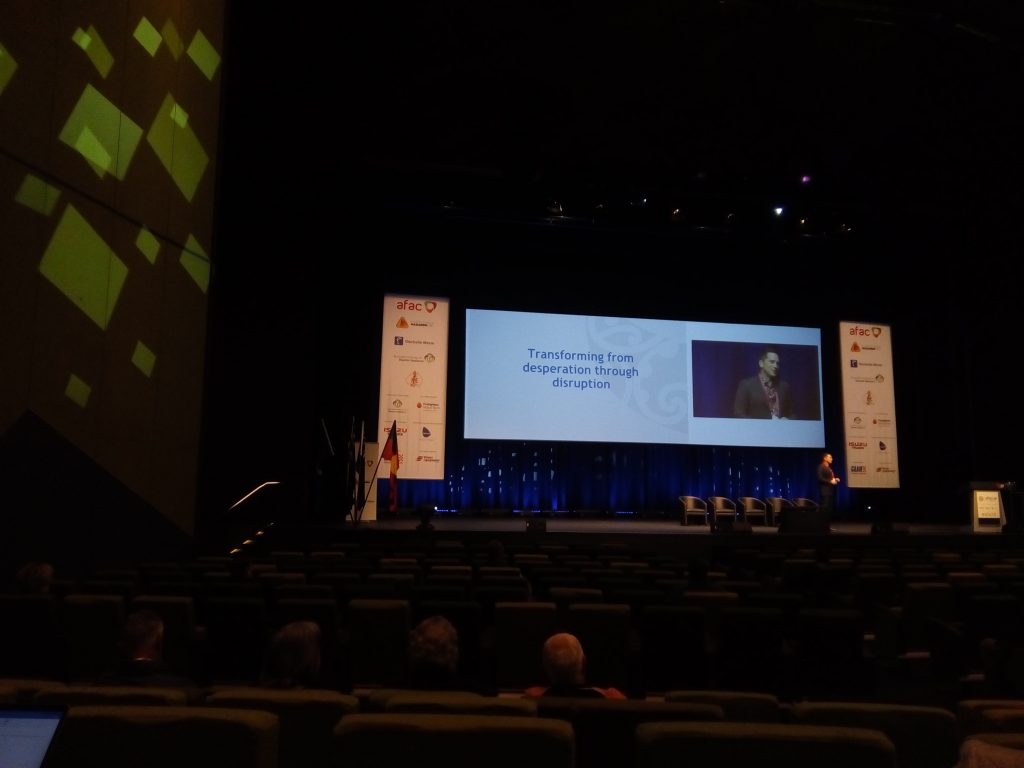 Both the venue and the conference were immense. Slightly overwhelming, also very inspiring.
The conference itself was brilliant. I gained many insights into how disaster risk is managed in the Australian context, and the important roles which different sectors and organisations (including the arts and creative sector!) play. I met people with whom I hope to have lasting contact, including a glorious collective of women working in the disaster management sector (check out the Australasian Women in Emergencies Network).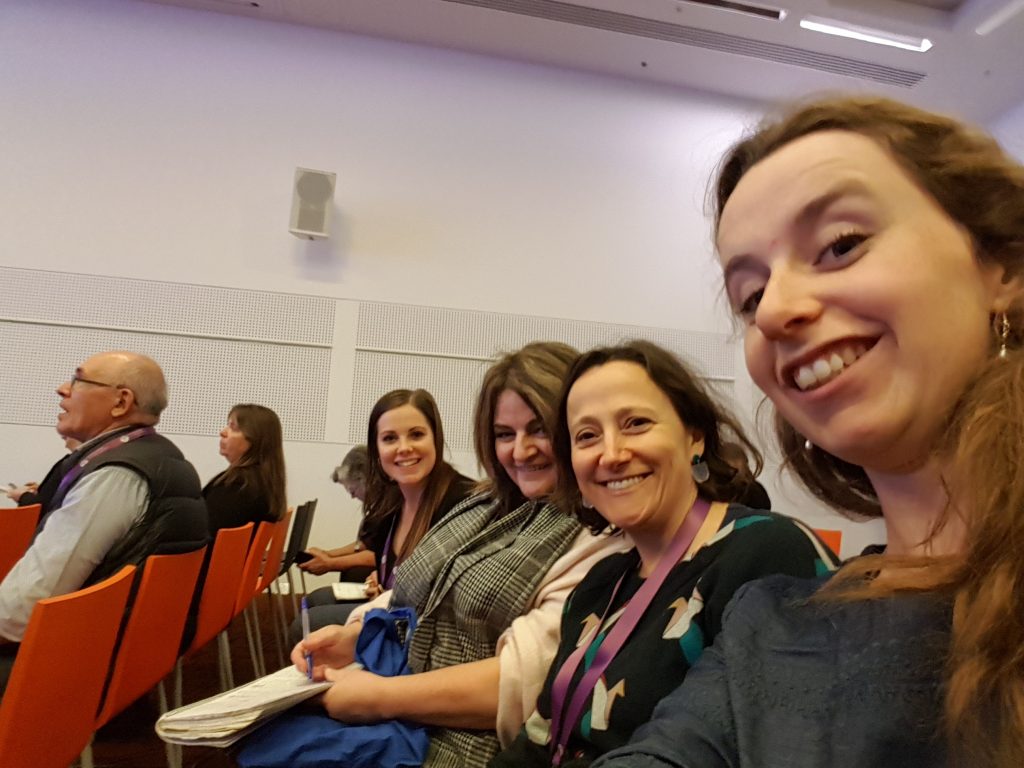 Laura, Paula, Julie and I had many conversations about disaster management and what we were hearing throughout the two-day conference.
OK, I didn't target my poster at the right audience (turns out they were meant to be more public-facing than academic) and the flight reminded me of how strongly I dislike flying … but the pros by far outweighed the cons!
Australian Ports and Coasts Conference
Conclusion number one: Hobart is beautiful.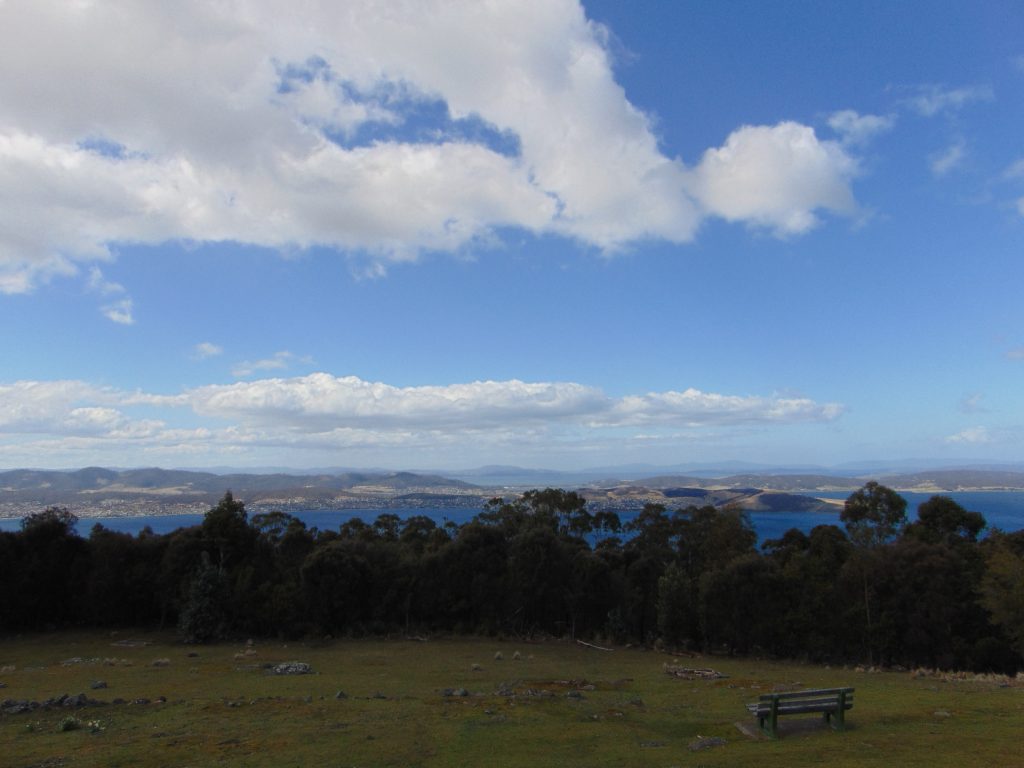 A mere 15 minutes from Hobart's CBD… you'll find this.
Conclusion number two: Hobart's beaches are beautiful too.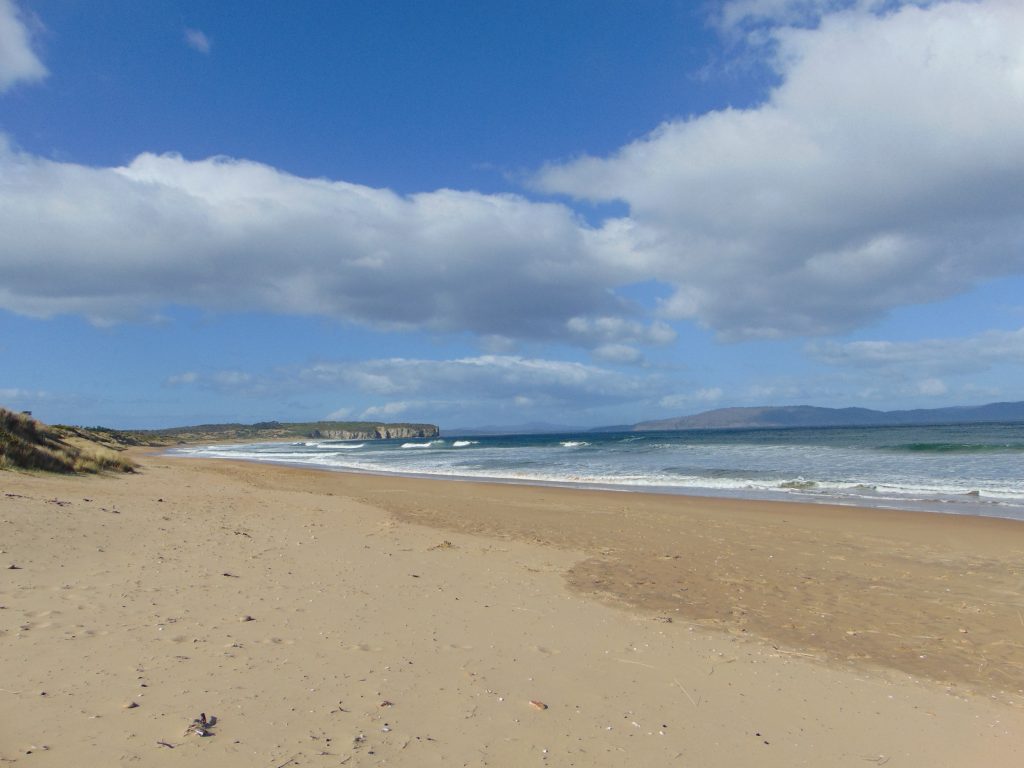 20 minutes in the other direction.
Confession: it was tough being in Hobart and feeling far away from family and friends and anyone I knew. I also wish I could have spent more time exploring the area.
But…
When I walked into the conference venue on the first evening, the last thing I would ever have expected happened – someone called out my name?! Turns out a Southampton alumnus now based in New Zealand was attending too. Somehow that, knowing one person, can change so much.
My presentation went well, I made lifelong connections with people, Hobart is beautiful – I can recommend conferences, even ones where you know no one, because in the end, they are as rewarding as they are challenging.
Institution of Civil Engineers Coastal Management Conference
I first heard of the Institution of Civil Engineers (ICE) in the first year of my PhD, when I came across some past conference proceedings and found their delegates were writing about coastal management issues, time scales and management approaches which I wasn't finding much debate on elsewhere. I.E. they were writing and talking about stuff no one else seemed to be.
Fast forward 3 years and I was lucky enough (supported by the funders of my PhD, the EPSRC and the Leverhulme Trust) to be one of those presenting delegates myself!
OK, so I was feeling pretty tired from my other two conferences, the vegetarian options at lunch were fairly basic, and the field trip involved significant time in the bus and sparse time actually out on the coast learning about processes and management.
Nonetheless – it was a great conference.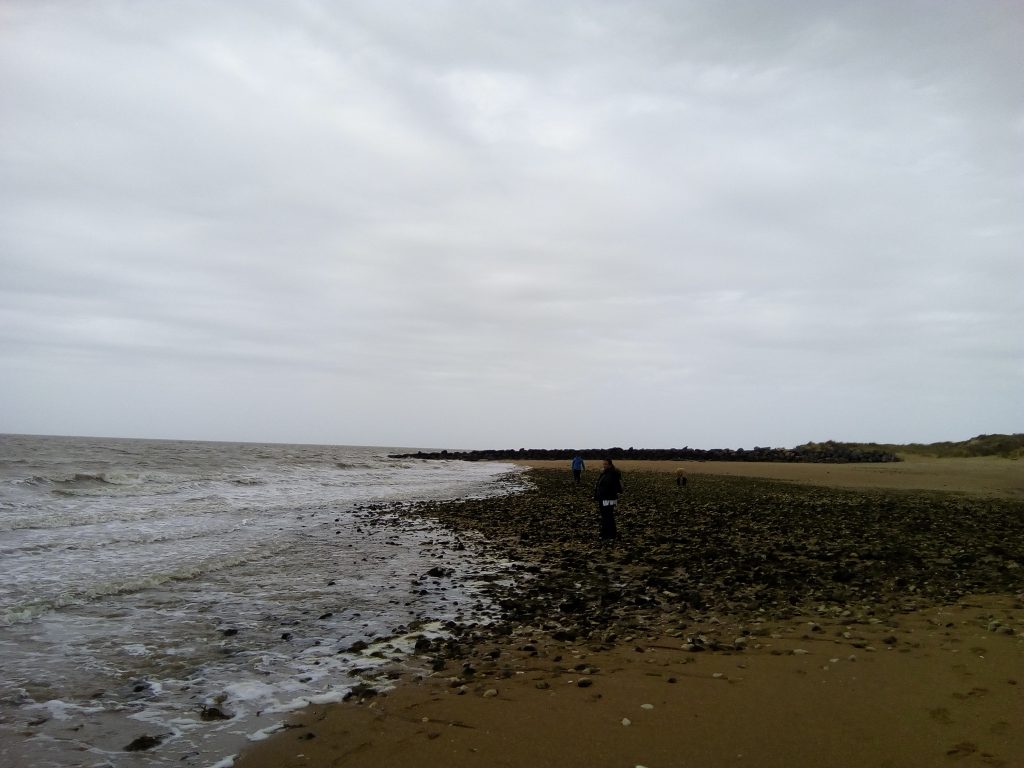 One of the locations where we did get let off the bus! An example of the low-lying coasts in the area around La Rochelle.
There was a good balance between English case studies and examples from abroad (U.S., Canada, Kiribati, Belize, France, and more); there was a good balance between early career presentations and seasoned presenters.
Networking time was plentiful, as were interesting, friendly and open people to speak to.
There were papers on the coastal management in and around La Rochelle, the host city.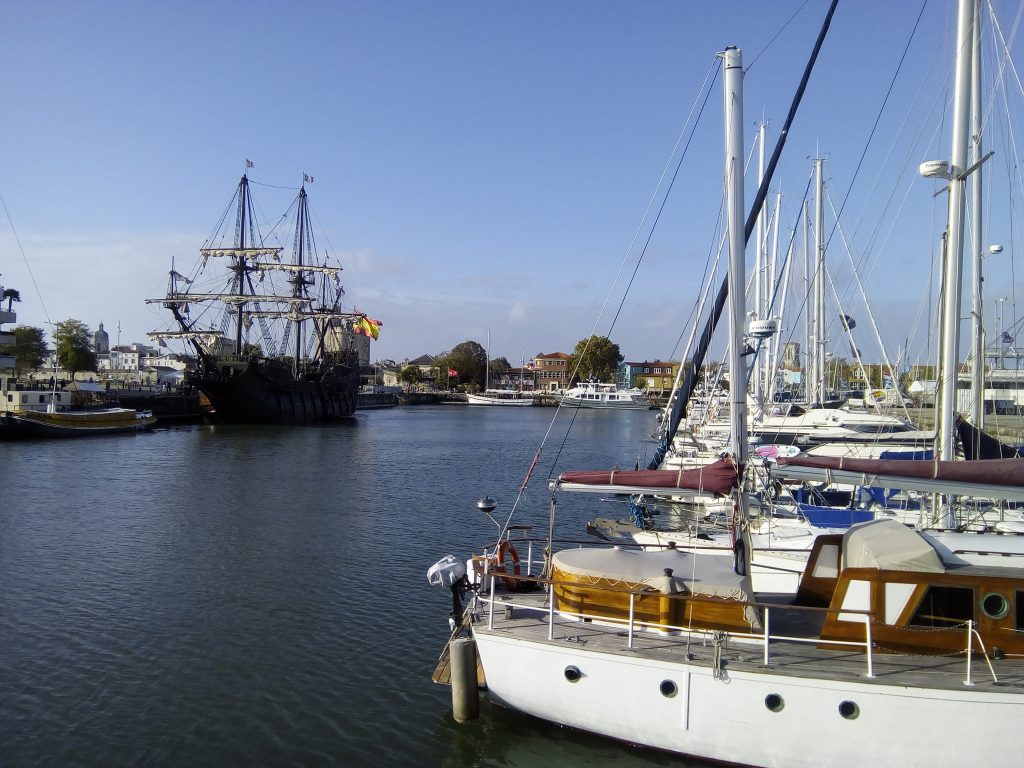 There are over 5000 sailing boats moored in La Rochelle.
And a significant amount of attendees seemed to have journeyed by train rather than flying, including from England and the Netherlands.
In closing
Conferences are tiring, whether you attend, present or organise. I will always slightly dread them because of their intensity, the travel, the not-knowing many people.
They are also intellectually stimulating, invigorating and inspiring. And for that, I am grateful.