Phone:

07762321776

Email:

A.A.Smith@soton.ac.uk
Professor Adrian Smith 
Emeritus Professor of Modern History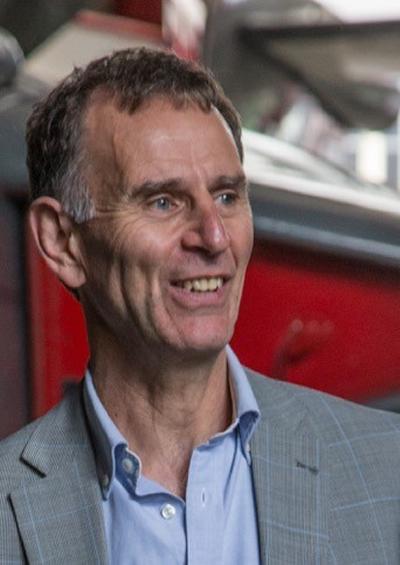 Related links
Professor Adrian Smith is an Emeritus Professor of Modern History at the University of Southampton.
The Man Who Built The Swordfish: The Life of Sir Richard Fairey, 1887-1956
Late 2017 will see publication (by I.B. Tauris) of my biography of a key figure in British aviation. Until his death in 1956 - the year Fairey Aviation built the first aircraft to fly at over 1000mph – Sir Richard Fairey ran one of Britain's largest and most innovative aircraft companies. In wartime Washington he headed the British Air Commission. 'CRF' also founded Fairey Marine, reflecting his accomplishments as a yachtsman whose challenge for the America's Cup was thwarted by the Second World War.
Mountbatten (and Mannock)
Completion of the Fairey biography will facilitate a return to the life of Lord Mountbatten, having previously written two major articles about his experience during and after the Suez crisis in 1956, and in Mountbatten Apprentice War Lord (I B Tauris, 2010) re-assessed his career from 1900 to 1943.
A previous biography, 'Mick' Mannock, Fighter Pilot: Myth, Life, and Politics (the basis for BBC2's 2009 Timewatch documentary, 'WW1 -Falling Aces'; and republished by Palgrave in 2016), echoed earlier work on the British Left and within the broad area of war studies/civil-military relations.
Biography informed the collection of essays, City of Coventry: Twentieth Century Icon (I B Tauris, 2006), as did my continuing interest in the history of sport – especially rugby union.
'Captain Keith Douglas, killed Normandy, 9.6.1944 - the soldier-poet seventy years on'
My inaugural lecture was given on 9 June 2014 to mark the seventieth anniversary that day of the death of Keith Douglas, acclaimed poet and author of From Alamein to Zem Zem, a classic account of the Desert War. The lecture, accompanied that week by an essay on Douglas in the New Statesman, can be downloaded via:
https://www.southampton.ac.uk/humanities/news/events/2014/06/09_inaugural_adrian_smith.page
'Great War Unknown War'
I am actively involved in the University of Southampton's programme of events marking the centenary of the First World War, details of which can be found at:
https://www.southampton.ac.uk/greatwar_unknownwar
Following study days on Gallipoli in 2015 and Jutland in 2017, my next WW1 study day is on 1 July 2017: 'Lawrence of Arabia and the Revolt in the Desert'.