Services to be affected during iSolutions mainenance weekend 25 - 26 March
Published: 

21 March 2017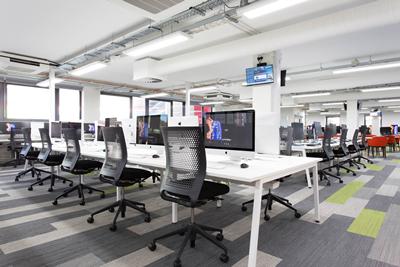 During the University's planned maintenance weekend (25 – 26 March 2017), iSolutions will be carrying out improvement works and upgrades which will affect a number of University systems.
You will find information on three of the key affected areas listed below.
1. The University Filestore (including Personal and Resource filestore) will be briefly disrupted on Saturday 25 March between 08:00 – 09:00 for approximately 15 minutes.
In most cases, access will be restored automatically, however, it may be necessary to log out and restart your PC or laptop if there are subsequent issues with access (typically indicated by desktop shortcuts being lost).

Filestore's upgrade will result in a significantly improved performance and increased storage capacity. Please note, research filestore will not be affected during this outage.

2. Access to some of the University's services will be at risk from 07:00 – 17:00 on Saturday 25 March while iSolutions carry out an upgrade to the logging in system. The upgrade is being carried out in order to improve security and prepare for future developments in this area.
Services affected include:
Office365
Exam timetable
ServiceNow
SUSSED
ID service (ordering ID cards)
Almanac
Course Timetable
Southampton Connects (Alumni and Supporters website)
Online training materials
Groupsite
Intranet

If users wish to access any of the above services on Saturday 25 March, please ensure you log in before 07:00 that day. You will then be able to continue to use the service while the maintenance work is carried out.
Following the upgrade, you will be able to log in as usual using a new and improved log in page.
3. Access to externally hosted University websites that require users to log in using their University username and password will be unavailable for approximately 15 minutes on Saturday 25 March.
Services affected include:
Lynda.com
Journals
JUSP Library Service

The upgrade is being carried out in order to improve security and provide bug fixes for logging in software.
You will be able to log in as usual following 16:00 on Saturday 25 March.
Finally, the MyHR Dashboard will be unavailable from Thursday 24 March – Sunday 27 March. You can read more about this here.
Further information about these outages can be found here.
If you have any questions or queries, please email: isolutions-communications@soton.ac.uk