PTM imaging of Rembrandt at the National Gallery
We took our rti-dome to the Gallery and scanned a Rembrandt to see how much detail it would reveal about the textures. It was there for a week's special study - from the Hunterian Art Gallery in Glasgow.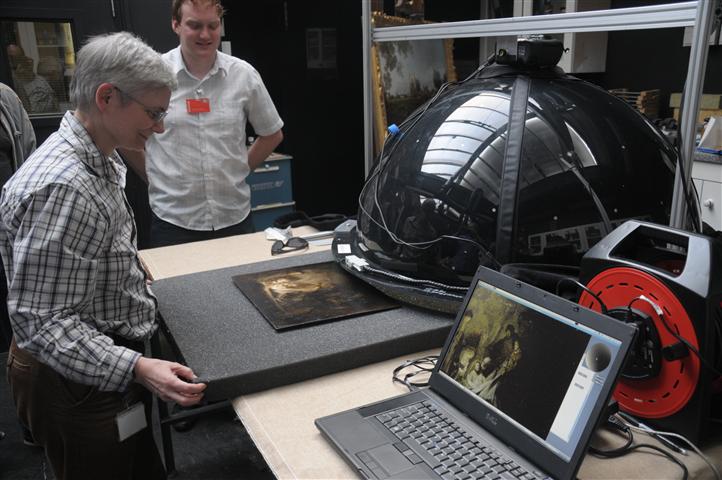 Here you see Rachel Billinge (National Gallery) sliding the painting out from under the imaging dome and Philip Basford (one of the ECS dome developers) in background
Click here to see PMT image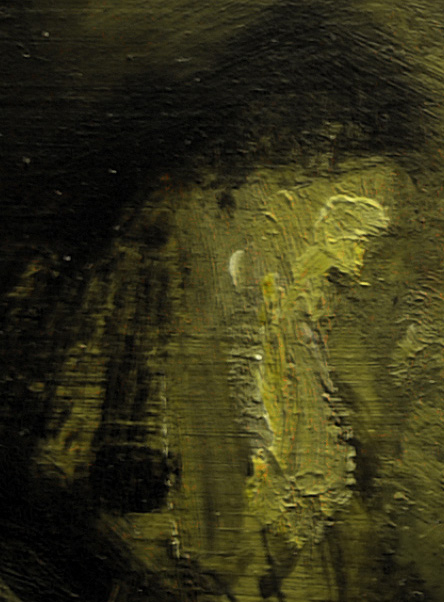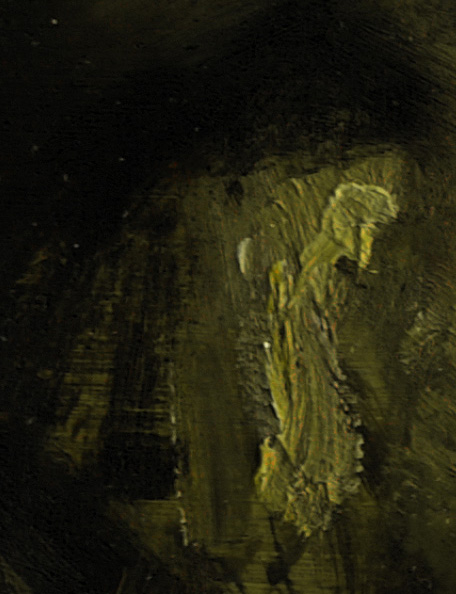 screen-shots of the PTM viewer at two different light positions. Left shows the horizontal wood grain better, right shows vertical paint on face better.