How to find the department:
For information on travelling to (and finding) the University of Southampton please see the Highfield Campus map: "How to get to the University of Southampton"

Here is a pdf map of the campus.

I am in building 32, Level 3 South - room 3043 on University road.
All ECS buildings are to be found on University road in the Highfield area.
Campus in the centre of this map: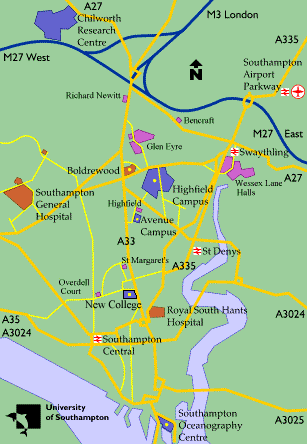 Our nearest Ariports are Heathrow in London and
Southampton Airport. The nearest Train Station is
Southampton Airport Parkway (taxi from there 10mins).