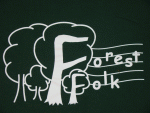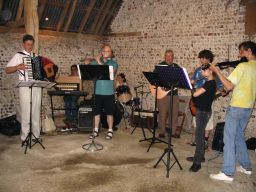 Equipment
Forest Folk
We've played 30; we've played 300. For small parties, we play acoustic; for big shows we use a PA. We have a mixing desk etc. We just need some plugs, and a few lights help though we often bring our own. The instruments include:
keyboard
drums
fiddle
accordion
recorder, whistle
flute, piccolo
clarinet, bass clarinet
guitar
vocal tract
We don't all play all the time, and sometimes feature a guest player. On St. Patrick's night Father Rob played a pair of desert spoons, so we better go no further.
---