Hewlett Packard Sponsorship -
Art & Science
Imaging Science and Engineering Centres of Excellence Programme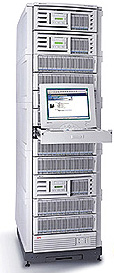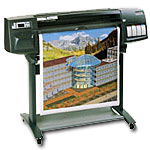 In the Art & Science scheme HP donated equipment to support collaborative research with the National Gallery in London and the C2RMF in the Louvre in Paris. It included a server and a large format inkjet printer. We investigated image archiving and delivery as well as content-based retrieval of art images & 3D (in the Artiste and Sculpteur projects).
Equipment Details
Server donated: ML530 Server – 2003
Printer - DesignJet 1055CM - Large format printer
Local Help Page - Rolf is currently used in Zepler building by our graphics team
36" wide, 600dpi colour, 1200dpi black
Used extensively for poster making since delivery!