Phone:

(023) 8059 2335

Email:

G.Taylor@soton.ac.uk
Professor Gail Taylor BSc, PhD, FSB
Professor of Plant and Environmental Biology, Principal Investigator (Plants & Environment), Athena SWAN member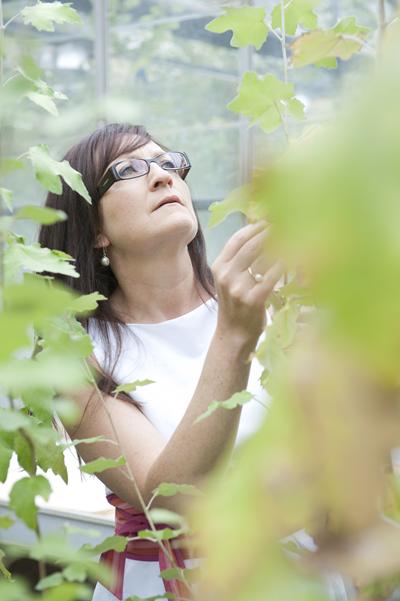 Related links
Professor Gail Taylor is a leader in Plant and Sustainability Science, where her research focusses on the challenges of sustainable energy and food production and adaptation of biological systems to the changing climate. She joined the University of Southampton in 1999 and has held several positions in the university including Director of Research for Biological Sciences (2012-2015) and Chair of the university-wide multidisciplinary Energy research group. She works as part of the UK Energy Research Centre, is a member of the Strategic Advisory Group for Bioenergy of the Energy Technologies Institute and sits on several international panels for research assessment including in Finland, Canada and France.
Professor Taylor has a global reputation for her research on sustainable bioenergy and leafy food crops and has published more than 130 journal articles on this topic and has trained over 45 Phd students. She is currently leading a 23 partner European consortium that aims to bring the latest molecular and DNA sequencing technologies to the development of non-food bioenergy crops for Europe including elephant grass, giant reed and poplar trees that can be grown on marginal land. Alongside this, she works internationally on the greenhouse gas balance of bioenergy cropping systems and is currently leading an EPSRC SUPERGEN project on assessing the greenhouse gas cost of UK and imported feedstocks for bioenergy. She is a Fellow of the Royal Society of Biology and in 2015 was nominated as a member of The Company of The Annals of Botany – the longest running general plant biology journal. She is Chair and Director of the Vitacress Conservation Trust – a Trust dedicated to the preservation and enhancement of chalk streams, where she focusses her own research on using genomic tools for the sustainable intensification of watercress – developing a food crop with better nutritional and health benefits whilst having a reduced environmental footprint.
Never before has research on green plants been so critical to developing a sustainable future – we need them for food and low carbon energy and in delivering a wide range of ecosystem services in a biodiverse landscape.
Career history
2015: Appointed as one of the ten Botanists that are The Annals of Botany Company, to run two journals and develop the Charitable Trust – the longest running general plant science journal, globally
2013: Appointed member of the Athena Swan Committee for Biological Sciences
2012-2015: Appointed Director of Research for Biological Sciences, University of Southampton- to advance all aspects of research activity and productivity in Biosciences, to develop research strategy, monitor research performance, manage research infrastructure and administer budgets for equipment servicing and replacement. To be part of leadership team for REF.
2012-2015: Appointed to the RCEP Steering Committee
2010: Appointed to the Bioenergy Strategy Advisory Group, of the Energy Technology Institute to develop future strategies for bioenergy R,D and development in the UK
2009-2019: Appointed member of the UK Energy Research Centre, Research Committee for distribution of funding on interdisciplinary energy research
2008-2015: Appointed Chair, Multi-disciplinary group for Energy Research, University of Southampton
2007-2008: Imperial College, London, Visiting Professor and member of The Porter Alliance for expertise on Bioenergy
2006: Chairman and Director, The Vitacress Conservation Trust. An educational and research trust to ensure preservation and enhancement of chalk streams for conservation and wildlife
2004: University of Southampton, Professor of Plant and Environmental Biology
1999-2004: University of Southampton, Senior Lecturer and Reader, Plant and Environmental Biology
1990-1999: University of Sussex, Lecturer and Senior Lecturer (1997), Plant Biology
Academic qualifications
1983: B.Sc., Lancaster, Biological Sciences with specialism in Environmental Science, Plant Biology and Genetics
1986: Ph.D., NERC funded on a PhD "Control of leaf growth by light", supervised by Professor Bill Davies, Distinguished Professor, Lancaster Environment Centre
2012: FRSB, Fellow of the Royal Society of Biology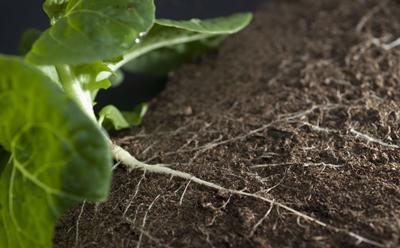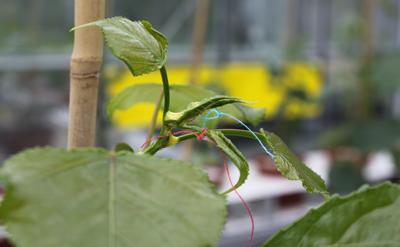 Links to external websites
The University cannot accept responsibility for external websites.