Phone:

(023) 8059 4796

Email:

sb20@soton.ac.uk
Dr Sally Brown BSc MRes PhD
Senior Research Fellow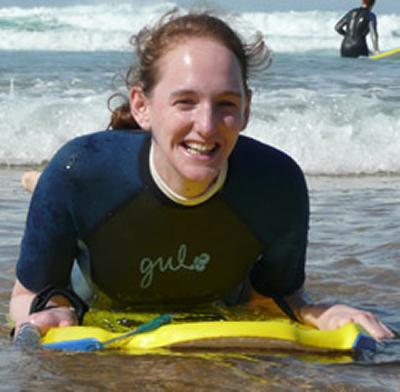 Related links
Dr Sally Brown is Senior Research Fellow specialising in coasts and sea-level rise within Engineering and the Environment at the University of Southampton.
Sally is interested in coastal geomorphology, the impacts of sea-level rise on a range of settings and climate change adaptation at local to global scales. She was appointed as Research Fellow in 2008 in the Civil, Maritime and Environmental Engineering and Science Unit within the Faculty of Engineering and the Environment, and became a Senior Research Fellow in 2015. Sally is part of the Tyndall Centre for Climate Change Research.
Sally researches:
Climate change, ports and maritime disasters (since 2014);
Different scales of adaptation and their effects (since 2013);
Subsidence in deltas (since 2012);
Impacts of sea-level rise and extreme events on small islands (since 2011);
Impacts and costs of sea-level rise and climate change (since 2008);
Adaptation to sea-level rise and coastal change (since 2008);
Physical and human effects of geomorphic change on the coast, and management response (since 2004);
Soft cliff morphology and retreat (since 2003);
Impacts of coastal structures on adjacent coastlines (since 2003).
Her post-doctoral research has focused on a range of geographical settings world-wide, including global impacts of sea-level rise, European and African impacts and adaptation, maritime disasters in China, subsidence in Bangladesh and India and extreme events in the Maldives. Sally's PhD studies (awarded 2008) focused on UK cliff erosion, coastal management and crenulate bay formation.
To assess the impacts of sea-level rise, she uses the Dynamic Interactive Vulnerability Assessment (DIVA) model , developed by Robert Nicholls in Southampton and other non-Southampton scientists. DIVA assesses the global and regional vulnerability of sea-level rise and subsequent impacts, such as land loss, people flooded and the associated costs. Sally also supervises dissertations and GDP projects (including BSc Environmental Scientists, MSc Engineering in the Coastal Environment and MEng Civil/Environmental Engineering). She is an associate member of the Institute of Physics and part of the Environmental Physics Group. Sally has also interacted physics and marine science/engineering activities through science and engineering busking. She has also spoken with schools and given presentations to community groups about her research.