Phone:

(023) 8059 3397

Email:

S.M.Abu-Sharkh@soton.ac.uk
Professor Suleiman M Sharkh BEng, PhD, CEng, MIEE
Professor of Power Electronics Machines and Drives, Head of Electro-Mechanical Engineering research group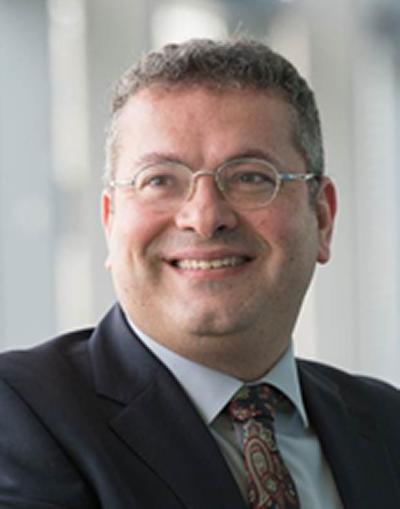 Related links
Professor Suleiman M Sharkh is Professor of Power Electronics Machines and Drives within Engineering and the Environment at the University of Southampton.
S. M. Sharkh obtained his BEng and PhD degrees in Electrical Engineering from the University of Southampton in 1990 and 1994, respectively. He is currently the Head of the Electro-Mechanical Research Group at the University of Southampton. He is also the Managing Director of HiT Systems Ltd, and a visiting Professor at the Beijing Institute of Technology and Beijing Jiaotong University.
He has 20 years research experience in the field of electrical and electromagnetic systems including electric switches, power electronics, electrical machines, control systems and characterization and management of advanced batteries. To date he has published about 150 publications. He has obtained research grant income of about £2M from the Research Councils and industry since 1998. He has supervised 11 PhD students to completion and is currently supervising 5 PhD students. He is an established doctoral external examiner in the UK and abroad, including Europe, China and Australia. His research has contributed to the development of a number of commercial products including rim driven marine thrusters (TSL Technology Ltd), down-hole submersible motors for drilling and pumping oil wells (TSL Technology Ltd), sensorless brushless DC motor controllers (TSL Technology), power electronic converters for microgrids (Bowman Power Systems and TSL Technology), high-speed PM alternators for Rankine cycle and gas micro-turbine energy recovery systems (TSL Technology, Bowman Power Systems and Freepower), and battery management systems (Reap Systems Ltd).
He was the winner of The Engineer Energy Innovation and Technology Award that was presented at the Royal Society London in October 2008 for his work on novel rim driven marine thrusters and turbine generators, which are produced commercially under licence by TSL Technology Ltd. He was also awarded the Faraday SPARKS award in 2002. He is a past committee member of the UK Magnetics Society, a member of the IET and a Chartered Engineer.