Phone:

(023) 8059 3654

Email:

I.J.Leary@soton.ac.uk
Professor Ian J Leary BA, MA, PhD
Head of Pure Mathematics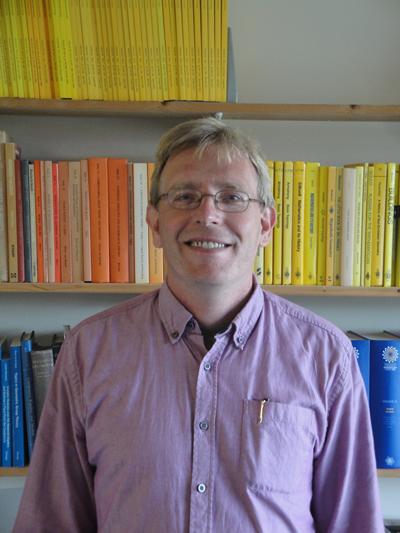 Related links
Professor Ian J Leary is Head of Pure Mathematics at the University of Southampton.
Professor of Pure Mathematics since September 2011.
BA in Mathematics 1986, PhD in Pure Mathematics in 1990, both at the University of Cambridge.
Between 1990 and 1996 held post-doctoral positions at QMW London, ETH Zurich, CRM Barcelona and MPI Bonn.
Lecturer, Reader and Professor at University of Southampton 1996-2004.
Associate Professor and Full Professor at the Ohio State University, 2004-2011.