Professor Richard Oreffo DPhil DSc (Oxon) CBiol FRSB
Professor of Musculoskeletal Science, Director; Centre for Human Development, Stem Cells and Regeneration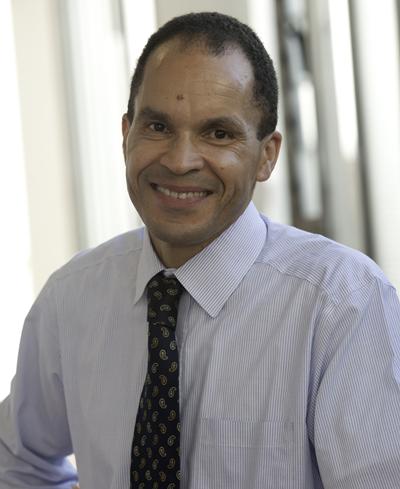 Related links
Professor Oreffo holds the chair of Musculoskeletal Science at Southampton and is Director of the Centre for Human Development, Stem Cells and Regeneration of which he was a co-founder. He is internationally recognised for his work on skeletal biology and the mechanisms involved in skeletal stem cell differentiation and bone regeneration.
I am particularly interested in the application of bone stem cells and regenerative medicine strategies for the repair and regeneration of damaged skeletal tissue. We have the potential to make a difference through collaborative teams here at the University of Southampton to treat devastating bone conditions.
He leads the Bone and Joint Research Group, a large multidisciplinary research group, focused on developing strategies to repair bone & cartilage and understanding bone development; including the role of epigenetics in musculoskeletal diseases with translation a key personal driver. To achieve these goals, he has brought together and developed teams of clinicians and life scientists (including materials scientists, mathematicians, bio-informaticians) over the last fifteen years.
In 2014 his group conducted the first 3D titanium-bone stem cell impaction bone graft. His commitment to interdisciplinary research are exemplified by breakthrough publications on skeletal stem cells and nanotopography, bone regeneration as well as epigenetics in Osteoarthritis in Nature Materials, ACS Nano, Stem Cells, Small, Arthritis and Rheumatism and Advanced Materials. Richard has published more than 240 peer-reviewed papers (>9,000 citations; h-index 51 as of November 2015), 20 reviews and book chapters, holds 6 patents and has won a number of awards for his research. As Associate Dean for International and Enterprise, he has established a number of industrial linkages and international collaborations (Japan, Hong Kong, Taiwan, Australia, New Zealand as well as Europe) to aid the bone regeneration programmes.
Richard serves / has served on a number of Research Council Committees, Industrial committees and international advisory boards, holds a number of visiting professorships, an adjunct chair at King Saud University and is on the editorial boards of five journals. In 2009, he was appointed a Fellow of the Institute of Biology and in 2015 he was awarded a Doctor of Science degree by the University of Oxford.
Qualifications
B.Sc. Honours, Biology, University of Liverpool, 1983
D.Phil. Vitamin A and Bone, University of Oxford, 1986
Appointments held
Demonstrator, Oxford Brookes University, Oxford. 1985-1986
Research Fellow, Department of Medicine, Division of Endocrinology,
University of Texas, San Antonio, Texas, USA. 1987-1989
Postdoctoral Research Fellow, Zeneca Pharmaceuticals, Cheshire, UK.1990-1991
Principal Research Scientist, Zeneca Pharmaceuticals, Cheshire, UK.1991-1993
MRC Research Fellow, University of Oxford, Oxford, UK. 1993-1999
Non-Clinical lecturer, University of Southampton, Southampton, UK.1999-2002
Senior lecturer, University of Southampton, Southampton, UK.2002-2004
Reader, University of Southampton, Southampton, UK. 2004
Personal Chair in Musculoskeletal Science. 2004-present
Director of Enterprise – Faculty of Medicine, Health and Life Sciences. 2005- 2013
Associate Dean (Innovation and Enterprise), Faculty of Medicine, Health and Life Sciences. 2008-2010
Associate Dean Enterprise, Faculty of Medicine. 2010-2011
Associate Dean, International and Enterprise, 2011 - 2013
Adjunct Professor, King Saud University, Saudi Arabia. 2010-present
Other University of Southampton sites