Phone:

(023) 8059 3558

Email:

F.Izzo@soton.ac.uk
Professor Francesco Izzo 
Head of Music, Professor of Music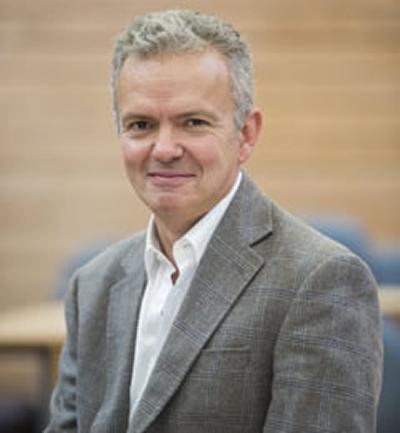 Related links
Professor Francesco Izzo is a Head of Music at the University of Southampton.
Undergraduate education is one of my great passions, and my teaching interests are wide-ranging. Here at Southampton I have offered a variety of modules in music theory and history, opera, and the musical expression of meaning and feeling. This year I am the lead tutor for two first-year modules: Foundations in Analysis, Counterpoint and Harmony (MUSI 1007), and Antique Music Roadshow 2 (MUSI 1003). I will also offer a new module on the operas of Benjamin Britten to second- and third-year students. I am currently supervising PhD projects on the 19th-century French romance, and Benjamin Britten's Death in Venice. Being away from the lecture room causes me considerable stress, which I fight with such palliatives as cooking, scuba diving and copious quantities of chocolate.
My research focuses primarily on 19th-century opera.
 I have published articles in such journals as Acta Musicologica, Cambridge Opera Journal, Journal of the American Musicological Society, Journal of Musicology, and in numerous dictionaries and collections of essays. My book, Laughter between Two Revolutions: Opera buffa in Italy, 1831–1848, appeared in 2013 with University of Rochester Press. I have given papers at numerous international conferences, and lectured at universities and institutions in Europe and North America. I currently serve as Co-Director of the American Institute for Verdi Studies, and I was recently appointed General Editor of the 'Works of Giuseppe Verdi' – a series co-published by Ricordi and the University of Chicago Press that will make available all of Verdi's works in complete and textually accurate readings.
I am especially interested in opera and politics, and in the complex relations between written musical texts and their performance, both historically and pragmatically. I love to explore the intellectual and cultural processes that bring music and opera to life in composition and performance. As a writer and speaker, I am also committed to drawing bridges between academia and the general public, and between scholars and opera practitioners. I am frequently invited as lecturer, as a contributor of programme notes, and as a consultant at opera houses and festivals in Europe and the United States (including Glyndebourne, Sarasota Opera, the Welsh National Opera, the Royal Opera House and the BBC). As a pianist, I have performed extensively as a soloist, with orchestras and as a vocal accompanist; I have collaborated with distinguished opera singers including Rockwell Blake and Giuseppe Taddei, and I provide stylistic advice, ornamentation and cadenzas for opera singers.
I earned undergraduate degrees in piano and music history in Italy, and went on to receive the MA and PhD in musicology from New York University. Before coming to Southampton, I held a Postdoctoral Fellowship in Italian Opera Studies at NYU (2003–2005), and taught at East Carolina University (2005–2007). I have also held visiting positions at the University of Chicago and NYU.