Funding for PhD Programmes
See our list of your postgraduate funding by subject area to find out about other University scholarships, bursaries and studentships for research programmes.
Depending on your subject area, you may be able to access funding through one of the University's doctoral training centres. Visit our research pages to find out more about our doctoral training centres.
Details of current PhD studentships are advertised on the University's job vacancies page.
If you are an EU or international student, we offer a range of scholarship and funding schemes with our external partners. There may also be funding opportunities offered by organisations in your home country.
Postgraduate Research Scholarship fund (Vice-Chancellor's Scholarships)
The Postgraduate Research Scholarship fund supports up to 100 new PhD scholars each year across the University. These scholarships are open to UK, EU and international applicants. Some awards will be Faculty-specific while others will be for interdisciplinary research projects and to support key University strategic activities.
What does the Postgraduate Research Scholarship scheme offer?
Postgraduate research students will be awarded £7,000 per year for three years, provided that they progress well with each year of their studies. These awards can be combined with additional funding from other sources. The scheme is also available to part-time students with total funding of £21,000 allocated over the equivalent of three full-time years of study.
How to apply:
Contact the Faculty or Academic Unit where you plan to study to find out about the awards available in your subject area and the selection process.
Make your PhD application using our online application form stating that you wish to be considered for a Postgraduate Research Scholarship (Vice-Chancellor's Scholarships).
For Faculty-specific awards, the deadline and selection process will be determined by each Faculty.
For interdisciplinary awards and those related to University strategic activities, each Faculty will nominate candidates to the Scholarships selection panel in February 2016.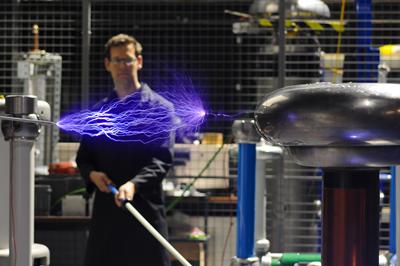 Sponsorship
You may be able to obtain sponsorship for some masters and PhD programmes. Sponsorship opportunities include:
Knowledge Transfer Partnerships (KTPs), which provide the opportunity to study for a masters or doctorate while working in a company and managing a project of strategic significance. Find out more about KTPs.
Our Engineering Doctorate (EngD), which is a four-year doctoral programme for research conducted in collaboration with industry partners. Visit the Industry Doctoral Training Centre website for more information.
Visit the website for your subject area or contact the relevant postgraduate admissions team to find out about potential sponsorship opportunities for your studies.
Research council funding
UK and EU postgraduate students may be able to apply for funding from one of the UK research councils. Successful UK applicants receive fees and maintenance support while EU students receive a fees-only grant. If your programme is eligible for research council funding you will need to contact the relevant council directly. See below for their website addresses.
Competition for these awards is intense and you should apply as early as you can. For some of our postgraduate programmes you may need confirmation that you have been awarded funding before you can register with us as a postgraduate.
British Federation of Women Graduates
Charities administered by the British Federation of Women Graduates have limited funds to make awards to women graduates undertaking doctoral research in England, Wales or Scotland.