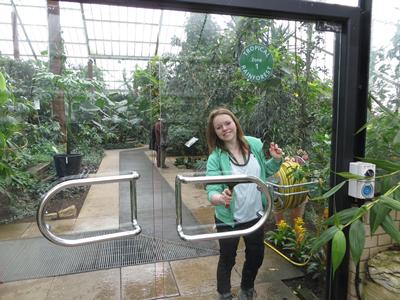 A year's work experience in an industrial setting can be a great way to complement your University-based studies. In Biological Sciences, the industrial training year is available to all undergraduate students. Whether in the research lab of one of the leading pharmaceuticals or working withing a marketing department for a wild life trust, we can support you in finding a placement to suit your skills and aspirations.
"A placement provides value skills and knowledge that employer are looking for - it will give a CV the competitive edge."
Hands-on experience
If you are considering a career in the commercial sector, hands-on experience is a great way to improve your chances with prospective employers. It also provides an excellent preparation for a PhD qualification.
During the placement you will have the opportunity to undertake interesting projects, find out how your employer's business works and earn money at the same time. Many companies go on to offer students a permanent position after they graduate.
Making the choice
You may be undecided about whether an industry placement is right for you. At Southampton you don't need to make this choice when you apply to us through UCAS – instead you can discuss it with us later on.