As an institution in the top one per cent of world universities*, we are committed to attracting bright, ambitious students from all backgrounds onto our courses. Scholarships are available to talented students across our subject areas.
This information applies to students from the UK or EU. We offer International Merit Scholarships for students from outside the European Union.
Undergraduate Scholarships 2016
Further information about any undergraduate scholarships for 2016 entry will be available here shortly.
Southampton Merit Scholarships (2015 entry only)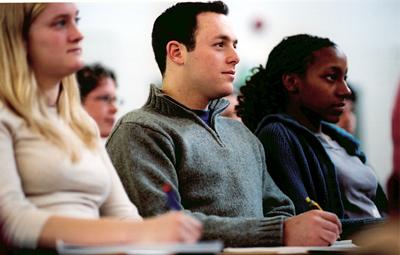 Our £1,000 Southampton Merit Scholarships are awarded to the highest-achieving, first-year entry UK and EU students across the University (with the exception of Medicine and NHS-funded Health Sciences programmes). There is no need to apply and the criteria for the scholarship for 2015/16 entry are as follows:
1.You must exceed the grades contained within your offer.
2.You must achieve a minimum of AAA or equivalent (for some subjects this may include your portfolio or audition).
3.You must make the University of Southampton your firm acceptance to be eligible.
4.'Your offer' will be the highest of any offers you are made, should you transfer to another course. In certain cases, where a group of programmes share a first semester, any scholarship will be based on the highest offer for that group of programmes.
For some subjects there may be additional terms and conditions which apply. You can find details of these on the fees and funding pages of your subject website.
You are eligible to be considered for a scholarship whether or not you are already receiving a University of Southampton bursary. The sum is payable at the end of the first term of study in year one only.
Some illustrative examples:
University offers you AAA, you achieve AAA = £0
University offers you AAB, you achieve AAA = £1,000
University offers you AAA, you achieve A*AA = £1,000
More funding information
Find out about the about student loans and grants you may be able to apply for.
* QS World University Ranking 2014