Research project: Old Sarum and Stratford-Sub-Castle
Currently Active: 

Yes
The site of Old Sarum is located in Wiltshire some 3km to the north of Salisbury in the Avon Valley. The monument, includes a multivallate Iron Age hillfort with evidence of Romano-British occupation and documentary evidence of a Saxon burh and mint. The site was rebuilt as a royal motte and bailey castle including a cathedral and bishop's palace and extra-mural settlement.
Project Overview
The objective of the survey project is to provide an opportunity for training of archaeology students from the University of Southampton undertaking survey and geophysical survey modules of study, to produce new and extensive data for Old Sarum and its immediate environs using non-intrusive techniques of prospection, and topographical survey methods to map the extant archaeological remains. The aims of the survey would be:
To produce a new topographic interpretation for Old Sarum and Stratford Sub-Castle, integrating LiDAR data with on-site topographic survey of visible features.
To produce a geophysical survey of the area, using an integrated strategy comprising different methods including earth resistance survey, magnetometry, Ground Penetrating Radar (GPR) and Electrical Resistivity Tomography (ERT).
To create a dataset of use by researchers and management personnel at English Heritage and other interested organisations.
To provide a framework for the training of Archaeology undergraduate and postgraduate students from the University of Southampton
To potentially provide an opportunity for outreach by the Department of Archaeology at the University of Southampton, to local community organisations and archaeological groups.
To potentially provide an opportunity for student involvement in other aspects of the archaeology at Old Sarum and Stratford Sub-Castle, for instance archive work as part of possible dissertation topics.
For further information on our activities please see the Department of Archaeology webpage
For further information on the project see the blog posts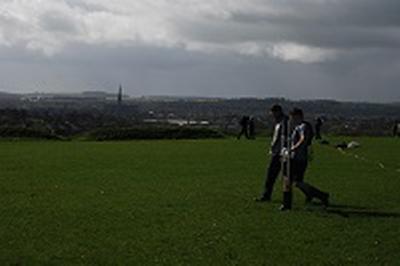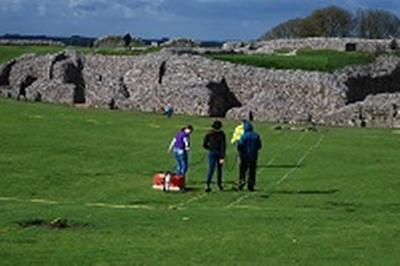 Staff