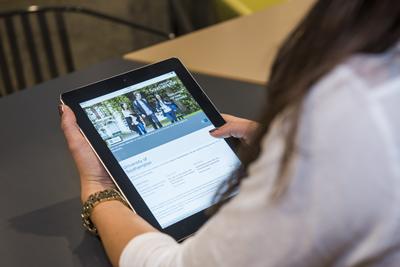 Tips to help keep you, your email and your other data, safe and secure online.
For free expert advice on how to stay safe online, go to getsafeonline.org. Here you will find details information regarding your passwords, phishing and scam emails, fraud and much more.
University of Southampton ServiceLine emails to staff
All University emails from ServiceLine when opened using the Outlook icon on your desktop will display the following image: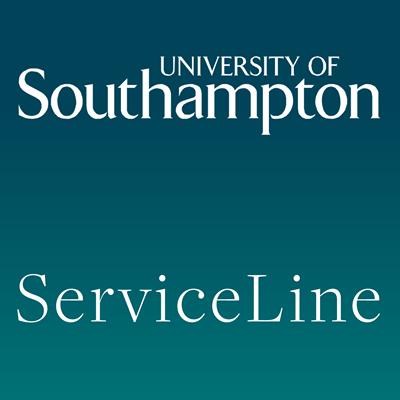 Phishing and scam emails
Some emails are sent to try to trick you into revealing passwords, or other information about yourself such as bank details. Remember we will never ask for your password.
Spam emails may feature some of the following warning signs:
You don't know the sender.
Contains misspellings (for example 'p0rn' with a zero) designed to fool spam filters.
Makes an offer that seems too good to be true.
The subject line and contents do not match.
Contains an urgent offer end date (for example "Buy now and get 50% off").
Contains a request to forward an email to multiple people, and may offer money for doing so.
Contains a virus warning.
Contains attachments, which could include .exe, BAT, or ZIP files.
Two recent examples of scam emails sent to University staff from a soton.ac.uk email address can be found below: