What stories are in the latest edition?
Antimicrobial arms race – page 4
Around the world, antimicrobial drugs – that is, medicines designed to kill microbes such as bacteria, fungi and viruses – are being overused and this is accelerating the occurrence of resistant microorganisms. Southampton researchers from across a broad range of disciplines are coming together to tackle resistant superbugs.
"The twin potential catastrophes of antimicrobial resistance – to healthcare and food production - are global, and so are the causes. Here at Southampton, we are working to rapidly translate the knowledge and discoveries from our research into products and policies that will benefit patients in the next five years." Tim Leighton, Professor of Ultrasonics and Underwater Acoustics.
Sustainable tea – page 10
Southampton researchers are exploring the impact of climate change on tea production and the role of tea in sustaining livelihoods in Assam, India.
"Our research into understanding the tea landscapes of Assam contributes valuable information to the producers of the tea, as well as important information to promote more sustainable long-term practice
and climate compatible solutions for tea production." Dr Ellie Biggs, Lecturer in Geographical Information Systems.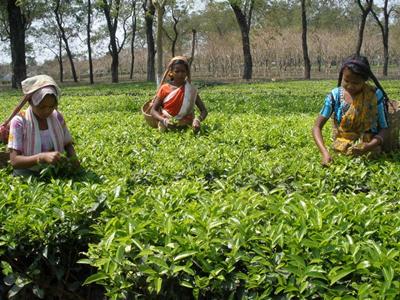 Tackling resistance to cancer drugs – page 14
Southampton scientists have developed a new drug with the potential to reverse resistance to immunotherapy, a growing problem in cancer treatment.
"With more and more monoclonal antibody treatments being developed, there is an urgent need to understand how tumours become resistant to them and develop ways to overcome this. Not only does the new drug, called BI-1206, appear to be able to reverse resistance to a range of monoclonal antibodies, it is also effective at directly killing cancer cells itself." Mark Cragg, Professor of Experimental Cancer Research.
Predicting future warming from our past – page 16
Southampton-led research on prehistoric levels of carbon dioxide in the oceans is giving an insight into the Earth's future warming.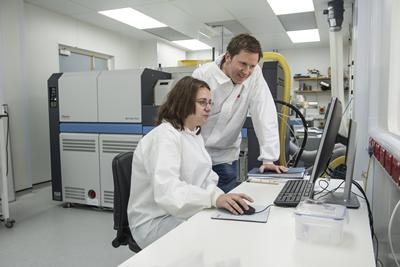 The research team has developed a new record of the carbon dioxide content of the Earth's atmosphere during the Pliocene – between 2.3 and 3.3 million years ago.
"We used the boron isotopes to look at the relationship between CO2 change, sea level change and global temperature to give us an idea of how the Earth's system behaved in the past, which helps us hone our predictions of how the warm climate of the future might play out." Gavin Foster, Professor of Isotope Geochemistry.
The compassionate duke – page 20
To mark the 200th anniversary of the Battle of Waterloo, New Boundaries talks to historian and archivist Karen Robson, who explains how the Wellington Papers, a unique resource held at the University, sheds light on the type of leader the Duke of Wellington was.
'Bully proofing' primary schools – page 22
Bullying affects almost half of school children and it is known to have long-lasting negative effects on victims and bullies alike. Southampton research shows that encouraging positive action from peers can reduce bullying in primary schools.
"Bystanders are very influential: they can encourage, for example by laughing at the bullying behaviour, discourage, by telling the bully to stop, or in many cases they can be passive in what happens. There is also a cultural element involved, with the extent of bullying depending on the approach of individual schools." Professor Daniel Muijs, Director of Research at Southampton Education School.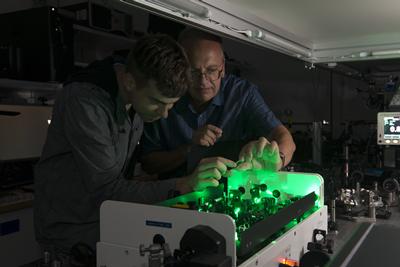 Lighting up the world – page 26
Photonics has an impact on our everyday lives, from navigating airlines to powering the internet. Professor Sir David Payne, Director of the University's Optoelectronics Research Centre (ORC) and Dr Steve Norman, Technical Consultant and Director of SPI Lasers, talk about the Southampton's contribution to photonics worldwide.
Plus in brief
• PTSD gene identified – Some soldiers are genetically predisposed to post-traumatic stress disorder (PTSD) (page 29).
• Family of starfish named after Southampton professor – A newly discovered family of starfish has been named after the University's Professor Paul Tyler MBE (page 29).
• Shifts in consumer behaviour fuel high street revival – Convenience culture and the rise of omnichannel shopping are shifting shopping habits (page 30).
• Wearable robotics – Developing soft robotic trousers to transform lives of people with mobility impairments (page 31).
• Breast cancer discovery – Southampton research reveals that the prognosis for women with breast cancer is no worse if they have a family history of the disease (page 31).
• Understanding maritime futures – New doctoral scholarships to develop interdisciplinary thought leaders (page 31).