For the best arts and entertainment in the city, the place to be is at our Highfield campus. In the space of less than half a mile we have five venues offering some of the best theatre, music, film and art that the country has to offer.
The Nuffield Theatre – world-class, original theatre productions
The Nuffield Theatre is home to one of the best producing theatre companies in the UK. Watch brand new plays, classics you love and experimental theatre and dance at this award-winning venue.
Visit the Nuffield Theatre website.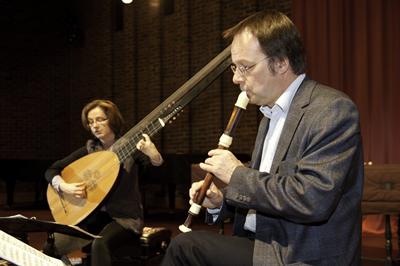 Turner Sims – internationally renowned concert hall
The intimate auditorium at Turner Sims is lauded as one of the finest music venues in the UK, and is loved by artists and audiences alike for its wonderful atmosphere. Over 60 concerts are hosted each year, many of which include some of the biggest names in concert, world, jazz and folk music.
Visit the Turner Sims concert hall website.
John Hansard Gallery – leading public gallery of contemporary art
One of Britain's leading public galleries of contemporary art, where you can explore exhibitions by today's most exciting artists. Admission is free.
Visit the John Hansard art gallery website.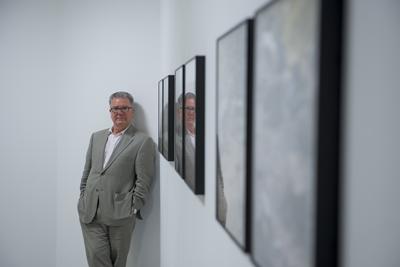 The Annex – professional quality student theatre and performance
The Student Union theatre is a performance space for all of the union's performance societies including Showstoppers, University of Southampton Light Opera Society (LOpSoc), Medics Revue and Comedy Soc.
See the events calendar for upcoming performances.
Union Films Cinema – blockbusters, world cinema, classics and independent films
Union Films is the Student Union's cinema which screens all kinds of films using a 35mm projector for bargain prices (just £3 a film). It is only open to members of the union (university students and staff) but members can take up to two non-member guests with them.
Visit the Union Films website.
There are also a number of other cultural activities on Highfield Campus, including:
the Southampton Jazz Club series
public lectures on a wide range of culture-related subjects
evening entertainment courtesy of the University orchestra
cultural clubs and societies, such as the Performing Arts Union
Outside of Highfield campus
Winchester Gallery
The Winchester Gallery, part of the Winchester School of Art, offers a programme of contemporary professional visual arts, crafts and design. It also promotes the work of Winchester School of Art's own students.
Chawton House
The University is linked to Chawton House Library, a Study Centre for Early Women's Writing. This Elizabethan manor house once owned by Jane Austen's brother Edward Knight is situated in the village of Chawton, near Alton in Hampshire. Austen herself lived there from 1809 and where she wrote her three later novels.
The University, in conjunction with Chawton House Library, runs a programme of seminars and lectures throughout the year, as well as organising a conference every summer at Chawton House.
The Arts Pass – 'Culture on a budget'
For just £20, students can add four Arts Pass tokens to their student card which can be redeemed at our venues to pay for tickets and gift shop items at a large discount (up to 50% off normal prices).
Arts Pass tokens can be purchased during online enrolment, or throughout the year from any of the arts venues on campus.
The Discounts
The Nuffield Theatre Arts Pass Discounts
Redeem your tokens on tickets for a range of fantastic theatre performances. Things to note:
• One ticket issued per card holder per booking.
• Tokens cannot be used in conjunction with any other offer.
• Discounted tickets are not available on Sunday performances (includes most comedy) or on the Christmas show.
• Please note that not all events are part of this offer – check with the Box Office when you book.
Turner Sims Arts Pass Discounts
Redeem your tokens on tickets for a range of fantastic music performances. Things to note:
• One ticket issued per card holder per booking.
• Tokens may be exchanged for Turner Sims promoted events only and cannot be used for student concerts or hired events.
• Reserved tickets must be paid for within four working days of the reservation, or one hour before the performance (whichever comes first).
John Hansard Arts Pass Discounts
Redeem your tokens on all Bookshop stock (excluding cards and postcards), from art books and magazines to jewellery and artist's works. One token will buy:
• any two items under £5
• any single item from £5 to £10
• fifty per cent off all items over £10