Chemistry recognised for internationally excellent and world-leading research
Published: 

18 December 2014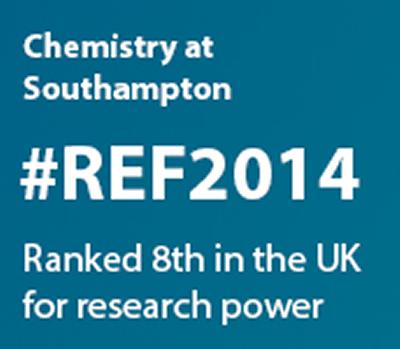 At the University of Southampton, we have sealed our position as one of the UK's top research universities, ranking 11th for the volume of our high quality research in the 2014 Research Excellence Framework.
Chemistry performed exceptionally well, with 94 per cent of our overall submission judged as world-leading or internationally excellent, placing Southampton's submission for Chemistry in 8th position for research power and 6th for research intensity.
Professor Phil Gale, Head of Chemistry, said: "I am absolutely delighted with the REF result for Chemistry at Southampton. All of our eligible staff were submitted into the REF, and as such, this result truly reflects the excellence that spans the whole of our department. I am extremely proud of our academic staff; the result confirms that Southampton is among the best institutions in the UK for Chemistry."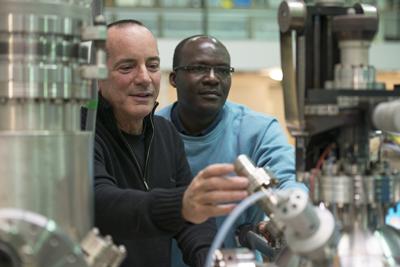 Our submitted Chemistry research covered a broad spectrum of areas that have a significant, demonstrable impact on society. Our researchers are working at the cutting-edge of knowledge on solutions to some of the world's most important challenges.
Across the University as a whole 84 per cent of the overall research activity has been recognised as world-leading and internationally excellent. Over 96 per cent of our research environment and nearly 90 per cent of Southampton's research impact have been assessed as world-leading and internationally excellent.
For further information on the University of Southampton's REF results, please visit the REF 2014 website.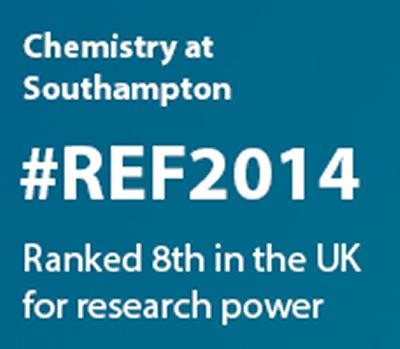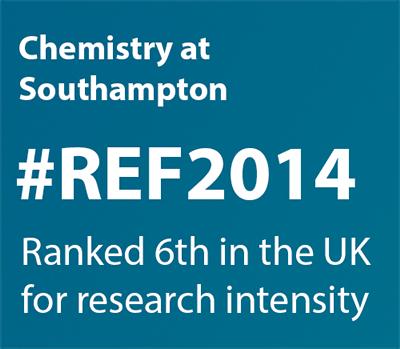 Links to external websites
The University cannot accept responsibility for external websites.
Other University of Southampton sites