Our extensive range of workshops, drop-in sessions, networking events and careers fairs provide the guidance you need to make the most of your skills.
Services we provide

workshops and clinics to help you with your CV and interview skills
informal drop-in sessions to suit your needs
assessment centre events
mentoring and internship programmes
networking events and careers fair
Enterprise support and advice
To access our extensive careers events calendar, online resources or to find out more, visit our Careers and Employability Service website.
Internships, placements and work experience
At Southampton, you will have many opportunities to take up paid placements with leading companies.
We will also help you with the steps towards applying for internships and work experience. Within the last year, students have been offered placements with Eaton, Zurich, Ageas and Southampton International Airport and many more.
There are many internship, placements and work experience opportunities for you to engage with including our exclusive Excel programme for short-term placements lasting 4-12 weeks, our Student Consultancy Programme, year-long placements as part of a programme of study and study abroad.
Find out more about work-based opportunities.
Volunteering opportunities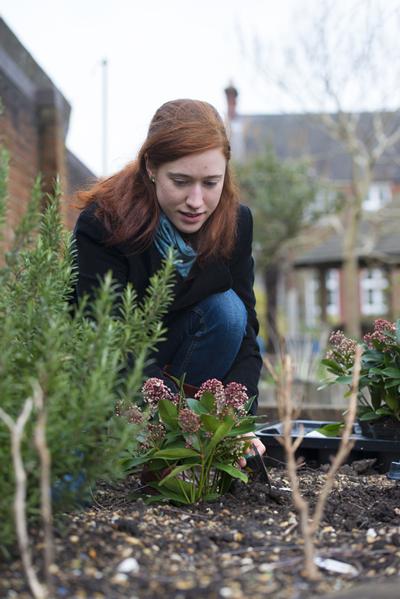 We encourage and support you in taking as many opportunities as you can to enhance your employability and help to inform your future career choices. In addition to a broad range of volunteering opportunities, the Students' Union also offer a range of clubs and societies you can get involved with.
Explore our volunteering opportunities.
Student Enterprise
Whether you are interested in building your own business or focusing on social enterprise and developing a business to tackle social problems, we can support you. Careers and Employability Service run a number of workshops, events and opportunities for you to develop entrepreneurial skills
There are also a range of Enterprise societies that you can be part of including:
Discover more about getting involved with Student Enterprise.
Taking a year out

From working for a year in industry to studying abroad, the benefits from taking a year out can be a valuable asset to your CV.
Year in Employment
The University of Southampton delivers its own placement scheme, the Year in Employment, for eligible programmes which do not have in-built placement year opportunities.
Co-ordinated by the Placements team in the Careers and Employability Service, the Year in Employment is a fantastic opportunity to develop your personal and professional skills, providing an excellent foundation for building your career.
For more information, please see the Year in Employment website. This programme is undergoing academic validation and for more information please contact the Year in Employment team.
Year in Industry

Year In Industry is a registered charity that works with hundreds of companies to help students in their gap year before starting university and during their placement year while they are studying.
You can benefit from competitive salaries, sponsorship and free training courses. Our Year in Industry office can be found in Building 16, Room 1037, University Crescent on Highfield Campus. You can contact the team by calling +44 (0)23 80 8059 2430, or by email.
Visit the Year in Industry website.
Studying abroad

We are connected to a large number of Socrates-Erasmus Universities across Europe, providing you with the opportunity to study abroad.
Find out more about the Erasmus+ scheme and our study abroad and exchange opportunites