Combining immunotherapies to tackle treatment resistance in lymphoma
Combining two different immunotherapy drugs could help to tackle treatment resistance in patients with B cell lymphoma, results from a clinical trial have suggested.
Dr Sean Lim, Associate Professor in haematological cancers at the University of Southampton, presented the preliminary results from the RiVa trial at the American Society of Hematology (ASH) annual meeting yesterday evening (13th December, 2021).
The trial, which is being run by the Cancer Research UK Southampton Clinical Trials Unit, looks at whether combining the immunotherapies rituximab and varlilumab could improve outcomes for people with treatment resistant lymphoma.
Lymphoma is a blood cancer that develops in the body's infection-fighting white blood cells, called lymphocytes or B cells.
Rituximab, which works by sticking to the surface of cancerous lymphoma cells and marking them out for destruction by the immune system, has been shown to be very effective for people with lymphoma. But over time, some people's cancer will become resistant to the treatment.
Previous laboratory research carried out by Dr Lim and her team at the University's Centre for Cancer Immunology, showed that combining rituximab with varlilumab, which increases the number of cancer-fighting immune cells in the patient's body, may be able to counteract this resistance.
"In this small trial, some people responded to the combination treatment and some did not, as one would expect from any study," says Dr Lim. "But what is really interesting is that we have found clues as to what the varlilumab is doing in the tumours, helping us to better understand why there is a response in some patients and not in others."
Varlilumab is a CD27 agonist. This means it binds to the CD27 receptor on T cells and stimulates a pathway that leads to more T cells being produced and the release of chemicals which activate another type of immune cell called macrophages. These macrophages are able to destroy the cancerous B cells that have been marked by the rituximab.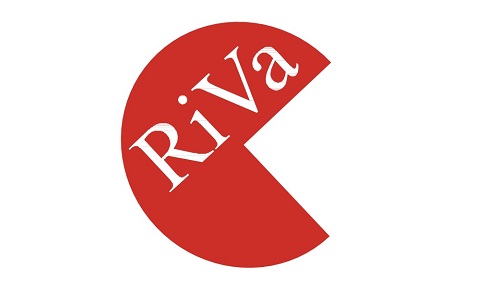 "With RiVa, we took needle biopsies of the tumours from patients who only had rituximab versus those who had the combination of rituximab and varlilumab," continues Dr Lim.
"What we saw in those who also had varlilumab was an increase in activated T cells and evidence of activated macrophages. This data gives us confidence that varlilumab is stimulating the immune system. But when we looked at the patients who responded to the combination treatment, versus those who did not, we found that the responders had a greater increase in the number of T cells, and a 'hotter' immune environment, so more expression of the genes that lead to an immune response."
"This suggests that the patients who are going to respond to T cell stimulation are probably the ones with a more active immune environment. We don't have a means to pick these people out yet, but we are another step along the way."
"Our next steps are to look for a better agonist. We see that varlilumab is stimulating the immune pathways, but it's a weak agonist. My lab is now looking at how we can engineer antibodies to optimally bind to CD27. We are also looking at other immune-stimulatory antibodies, beyond CD27."
Professor Gareth Griffiths, Director of the Cancer Research UK Southampton Clinical Trials Unit also based in the Centre for Cancer Immunology, said: "The RiVa trial has given us new knowledge on the combination of an immune-stimulatory antibody and a tumour-targeting antibody as a potential option for lymphoma patients whose cancer has become resistant to treatment. Our team is continuing to analyse all the data from this trial to further our understanding of how these stimulatory pathways work and how we can build on this vital research in future clinical trials."