The Pre-sessional English for Academic Purposes (EAP) Programmes at the University of Southampton are open to international students who are planning to come to the UK for undergraduate or postgraduate study at the University.
About the courses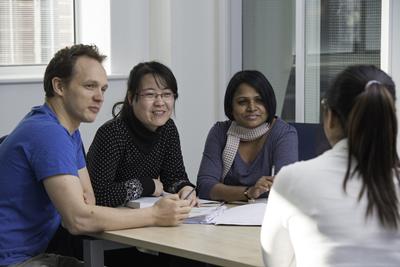 The programmes are designed for international students who:
need to improve their language skills as a condition of entry to the University of Southampton, or
have already met the English language conditions for entry to the University, but who want to find out more about the use of English in academic study and the expectations of academic life in the UK.
The programmes aim to:
help you to develop the English Language skills you will need to follow a degree course or undertake research at a British university
help you to develop the necessary cultural and study skills for effective learning through the medium of English
introduce you to life in Britain and to British culture
give you a chance to settle in to the British academic environment before starting your programme of academic study at Southampton.
Students who successfully complete the Pre-sessional Programme (i.e. achieve an appropriate overall final grade) are considered to have met the English language requirements of the University of Southampton.
Please follow one of the links below to view the Pre-sessional Programmes on offer:
Social programme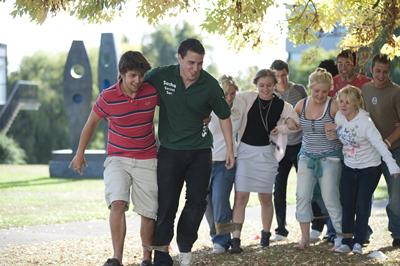 The University of Southampton Students Union (SUSU) provides a social programme for students on the Pre-sessional programmes. This includes onsite activities such as a welcome tea, farewell party, film screenings, sports activities, and social events such as games and quiz nights, and karaoke. There are also trips to other cities, some of which are subsidised by the University. SUSU also provide student helpers, whose role entails helping you to settle into life in the UK and at the University.
For more information on the Students Union, please visit the SUSU website.
Meet and Greet
To welcome our international students to the UK, Humanities are pleased to offer pre-sessional EAP course students a collection service from Heathrow Airport in London the day before their course begins. Students will be met at London Heathrow Airport and directed to a coach service which will take them to their accommodation in Southampton. Find out more about our Meet and Greet service.
Sports facilities
The University of Southampton offers a wide variety of sports facilities. For more information, please visit the Sport and Wellbeing homepage.
Accommodation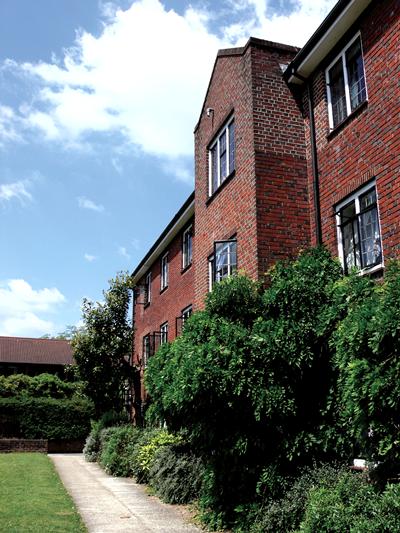 Pre-sessional accommodation
If you want a room in University Halls of Residence, you will need to apply online.

At Southampton we are committed to providing the best study environment possible during your intensive pre-Sessional course. For this reason, we recommend all students take a place in our halls of residence. If you apply by 31 May for Course A or 30 June for Course B we guarantee you a place in our halls of residence with other students on your programme. If you apply after this date, we will do our best to accommodate you on a first-come-first-served basis.
We expect to find a room for the majority of our students who apply after 31 May for Course A or 30 June for Course B but we cannot guarantee this. Some students may be offered rooms near students from other courses and programmes, which may not provide the best study environment. To ensure the best experience for your studies you should apply before 31 May for Course A or 30 June for Course B.
The rooms available in halls will be single bedrooms within a flat / apartment of similar rooms, with a shared kitchen. Most of our bedrooms are en suite and we have a small number that are non en suite. Flats with non en suite bedrooms will have bathroom and toilet facilities that are shared by the members of the flat. These shared facilities are secure and discrete for personal use. All bedrooms have a bed, wardrobe, desk and chair. Bedding packs are provided and include duvet, pillow, sheets and a towel. If you wish to live in a single gender flat (a collection of bedrooms with a shared kitchen), you can tell us of this preference in your application. You can find out more information on our Are Your Ready portal or on the Accommodation Pages
Two important things to remember:
You need to make a separate application for Halls of Residence accommodation for your main year academic course (the one that you are aiming to start in September). This application must be completed by 1 August 2016. Apply for your Main Degree accommodation here. Ensure that you select the correct academic session (2016-17) and type of accommodation.
Do not bring any of your electrical equipment for bedroom or kitchen use to the UK. You can only use items that are UK or European Union approved in Halls of Residence (the exception to this is computing or tablet IT equipment).
To apply
To apply for a course, please complete the online application form.
If you have a question, or would like further information, please contact our Admissions Team:
By telephone:
+44 (0) 23 8059 3344
By email:
elaccess@soton.ac.uk
By post:
English Language Admissions
Recruitment and Admissions Team
Humanities
University of Southampton
Highfield
Southampton
SO17 1BJ
Key facts
We offer pre-sessional students a Meet and Greet collection service from London Heathrow Airport the day before the start of the course.
All Pre-sessional students are guaranteed accommodation in University Halls of Residence for the duration of the Pre-sessional Programme.
The University of Southampton Students' Union (SUSU) organise a comprehensive social programme for Pre-sessional students.
Student helpers are available to help integration into student life at the University.
Language cafes are set up to help students practise their language and meet other people.
English Language support is available for students during their studies at the University.