I would love to offer a useful guide to all of you who are about to start this adventurous trip for your studies abroad, or to those of who are already sailing in it and are looking for more of what Southampton, and its surroundings have to offer.
To begin with, I know there would be a thousand useful topics that I could touch on this post in relation to University and life as an international student in Southampton. However, this time, I want to highlight some amazing things in this city which I personally enjoy and which I believe are worth further comment and which should set out to discover.
And I am particularly excited because I have met people who have spent years living in the city and have not done, any of the following activities! A couple of them have enjoyed these for the first time as much as I did and that is something that I would like you to experience at the first opportunity as we did.
1. Magic at Mayflower Theatre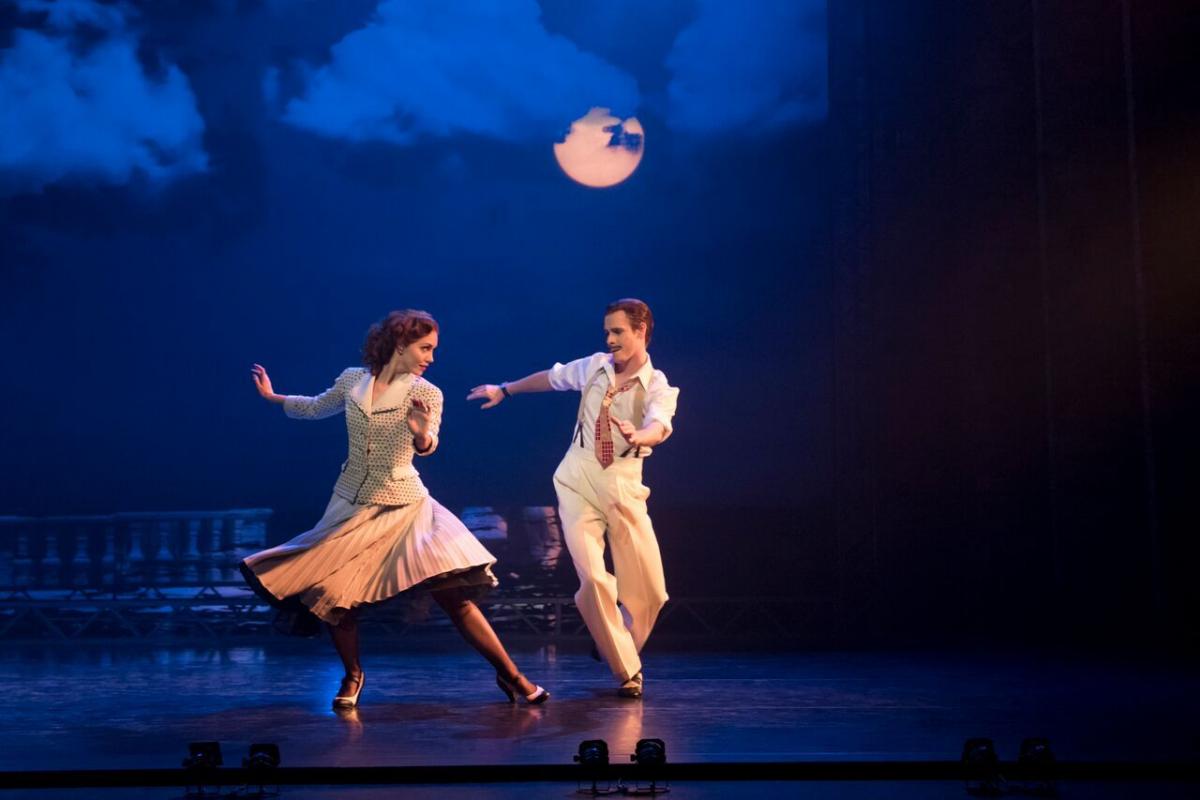 Photograph was taken from http://www.dailyecho.co.uk/news/15173240.LAST_NIGHT__39_S_REVIEW__The_Red_Shoes__Mayflower_Theatre/
If you are a student who loves and enjoys dance, theater, music and art in general, I have great news for you.
Would you be surprised to know that you do not require a trip to London to enjoy these small but pleasant pleasures? From Greatest Ballets like Cinderella presented by the prestigious Birmingham Royal Ballet or the modern and fascinating adaptation of The Red Shoes, ballet under the production of Matthew Bourne to the incredible works of Puccini like La Boheme and Madam Butterfly. As you have read, the Mayflower theater has too much to offer.
If on the other hand, these activities do not define you quite well, but you are curious, I would recommend you a thousand times to select some function and seize the opportunity. It is an excellent experience that besides feeding your senses you could discover that it is a relaxing activity in times of academic stress.
2. Sunsets Ocean Village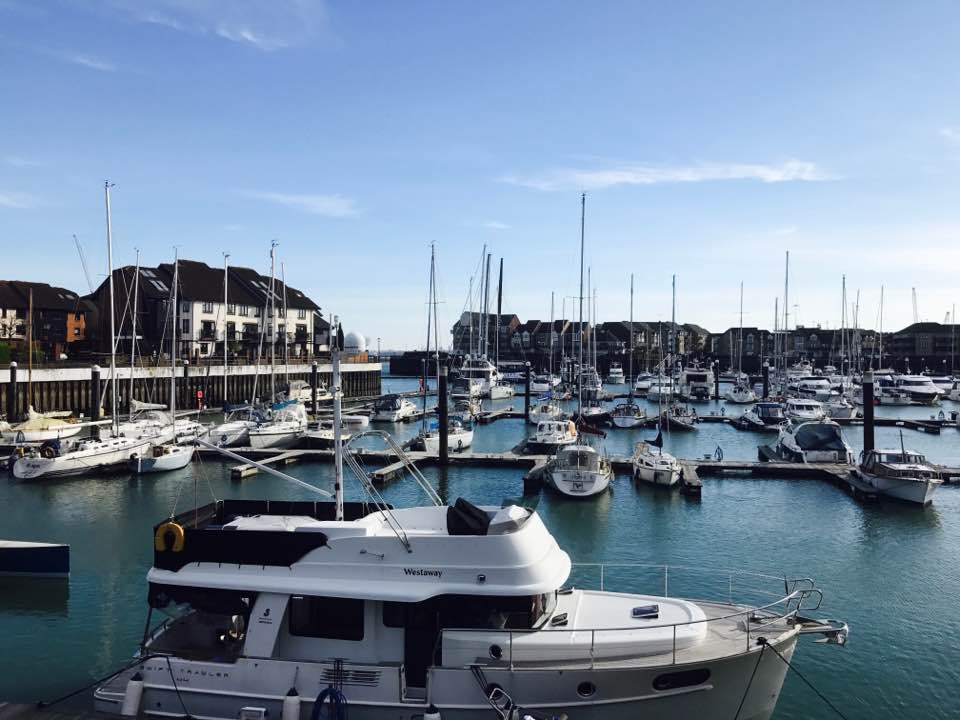 Strolling around the Ocean Village is perfect whether you are looking for an oasis of tranquillity and fun at the same time. Here you can also take advantage of a small break and have a drink enjoying the views, as there are numerous restaurants and cafes with large glass windows or outdoor place to really enjoy the wonderful sunny afternoons or the beautiful sunsets of Southampton.
3. Southampton Prezzo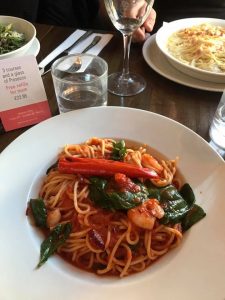 Amazing Italian food with great atmosphere and Prezzo service very close to Ocean Village. The perfect place to eat or dine after touring Queen's Park and the marina. After that, you can go to any pub in Oxford street.
4. Sprinkles Gelato: After Disney, the happiest place on earth
For a little fun after studying, on a quiet weekend or any time when tenderness and sweetness knock at your door, Sprinkles is the place.
5. Bournemouth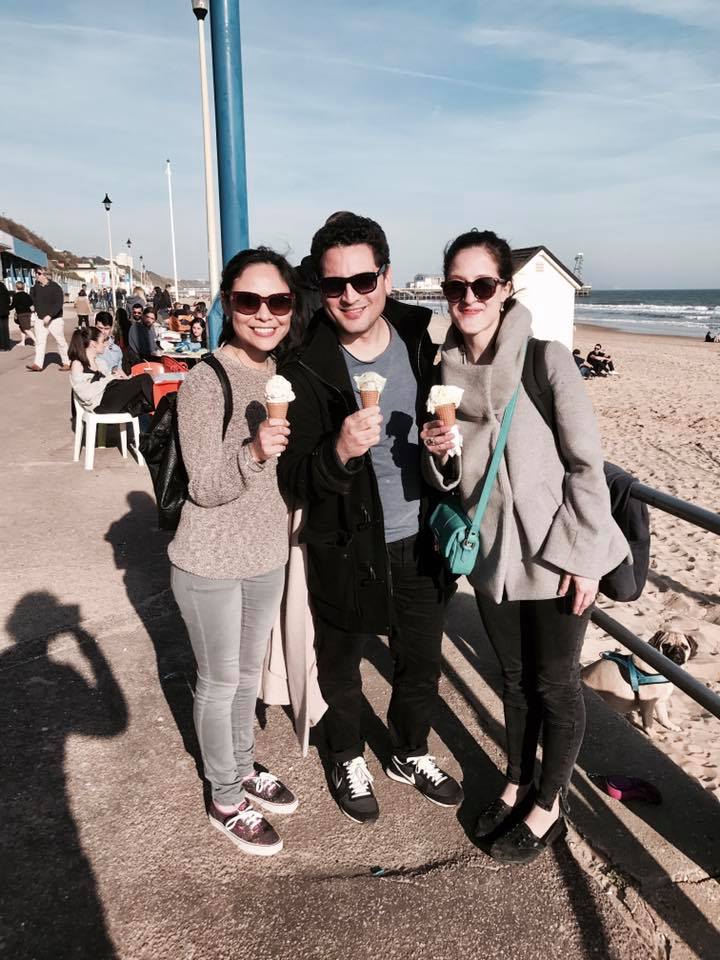 And my new favorite place in the world, Bournemouth. A trip from Southampton, Bounemouth is a place that brings to mind a Californian environment where the sea breeze touches your face and the sand on your feet makes you feel much more alive and happy. For me this place is paradise. I cannot wait to see another sunny day with sea view savoring a delicious ice cream!