Our 'Insider's Guide' webinar series offers a unique perspective on life at Southampton from the people who know best – our students!
Our Egyptian student host was PhD student Peter, who talked about getting on and getting out (and about) during your studies:
Make the most of the University's resources
Studying for a degree is hard.  Studying for a degree in a new country with bad weather and questionable food is even harder.  But the University has lots of resources to support you and make your study time as productive (and enjoyable) as possible.  So whether you're pulling an all-nighter in the 24 hour library, improving your writing with online courses or taking a study break in Southampton's very own petting zoo, the University has everything you need to succeed.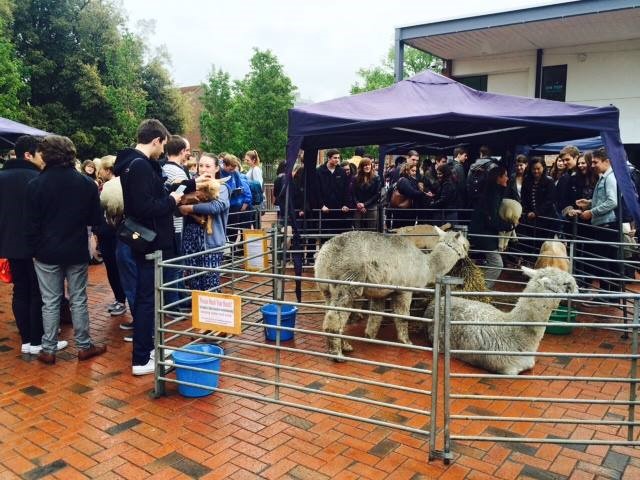 To help our students relax during exam time, Southampton University's Student Union SUSU holds a petting zoo each year.
Read more, memorize less
It is not only life in the UK that is different, education in the UK is different too and you will have to adapt quickly to new ways of teaching and learning.  Rather than memorizing information, you will be expected to spend your time in the library or online, doing your own research and setting your own questions.  It can take some getting used to, but the skills you learn (critical thinking, problem solving, research) will be invaluable for your future career.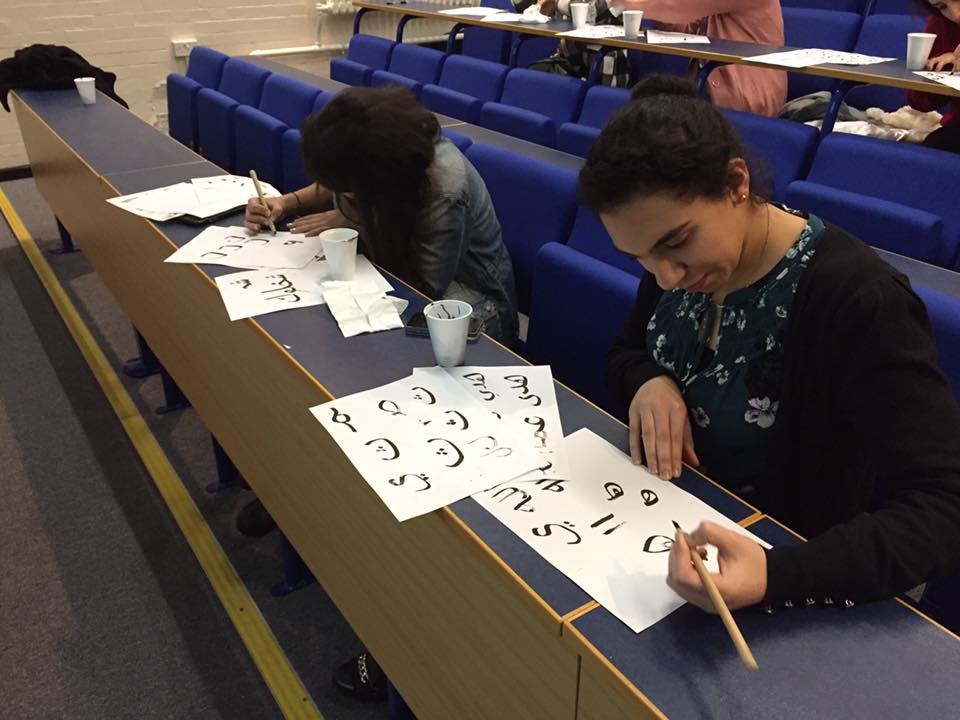 Calligraphy classes hosted by the University of Southampton's Middle Eastern and North African Society (MENA).
Choose your accommodation wisely
You've chosen where you're going to study, now you have to choose where you're going to live.  If you're new to the UK, university accommodation is a great choice as it's clean, quiet and safe.  There are halls all over the city so you can choose one that best suits you and your schedule (and your budget), and finding a room is straightforward and convenient.  If you are feeling more adventurous, or would like your own space, private accommodation could also be a great (and often cheaper) option.  It can be a little more difficult to find somewhere but the University offers a number of services to help you find your perfect home away from home.
Get moving (on two wheels!)
Tip number one…get a bike!  Southampton is extremely cycle-friendly and spending just a few pounds on a second hand bike could save you hundreds on commuting.  There are loads of secure bike sheds on campus and in University accommodation too so you never need to worry about security.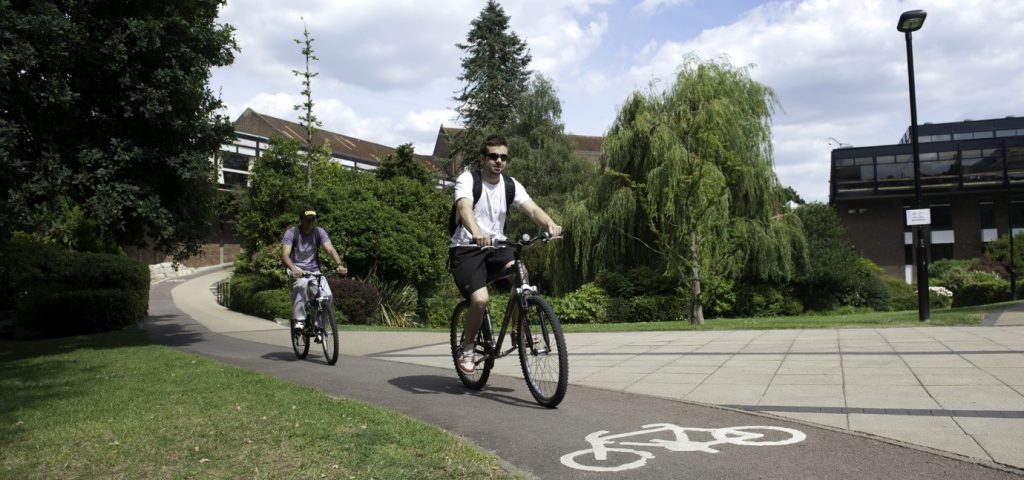 The city of Southampton has excellent infrastructure for cyclists – seen here is a cycling path within the University of Southampton.
Get out of the library
Your degree is important, but it's also important to make time for fun.  The University and the city offer literally hundreds of things to do; there are 300 University societies (including Egyptian Society!) 90 sports teams, an award-winning internship programme, a premier league football team, hundreds of years of history and an international airport, meaning the sky really is the limit!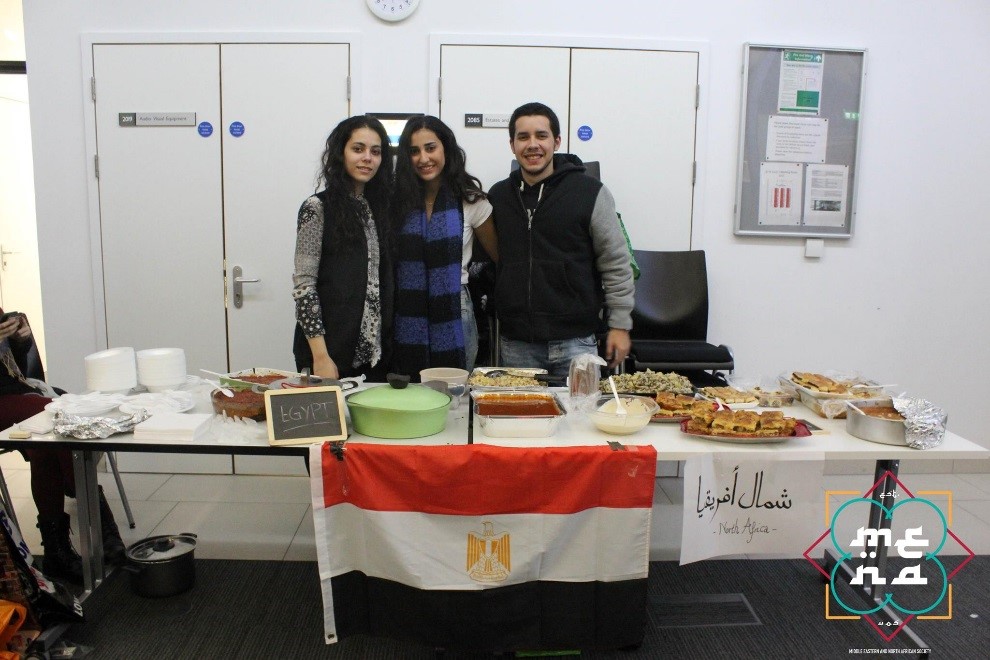 A tasting experience of iconic Egyptian food made by the University of Southampton's MENA Society!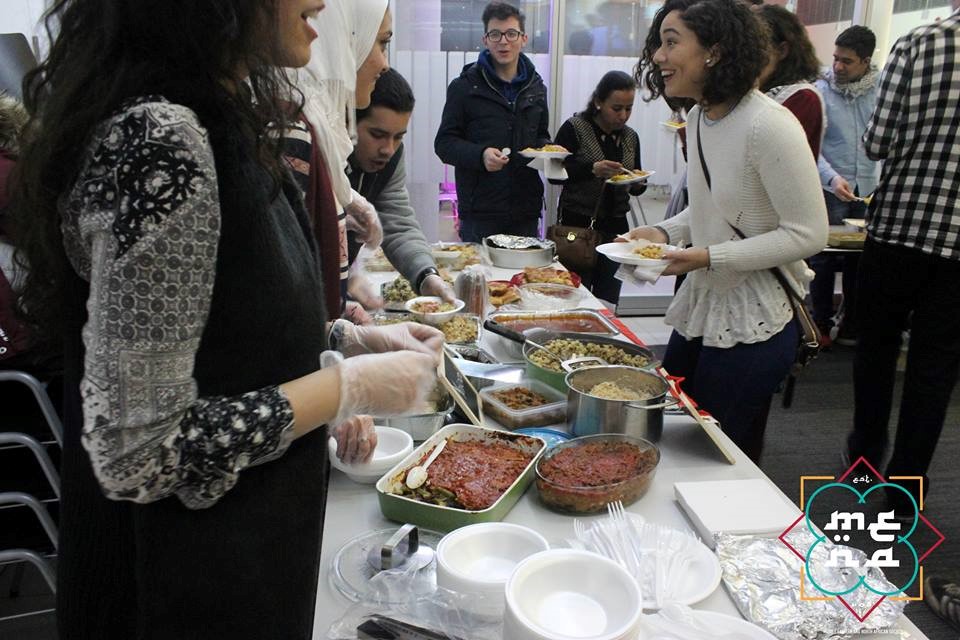 University is about meeting new people, and what better way to do that than over our love for food? This Souk El Akl was organized by the MENA Society and Lebanese Society, bringing a taste of Middle Eastern cuisine to Southampton!
If you would like register for our next Insider's Guide webinar, click here.