Vienna is a city that is beautiful both with its clear skies and with some layers of snow covering it.
As you can imagine, my stay there has been very pleasant and full of experiences. During my visit, I had the great opportunity to marvel at Baroque architecture – which this Christmas season was impressively illuminated – with the magnificent and varied Christmas markets and, of course, marveled with the lots of cultural activities and events that characterize the Viennese culture.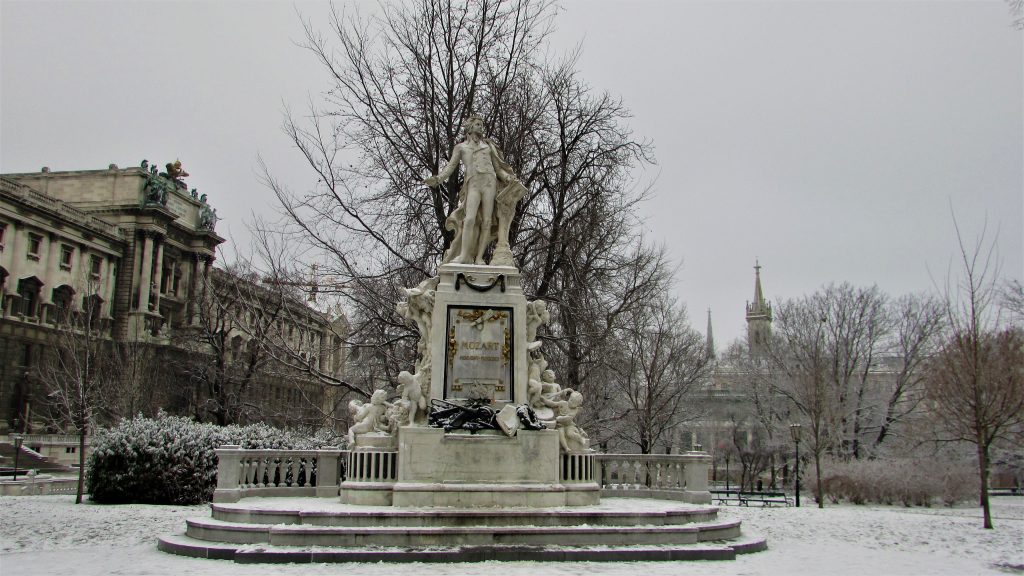 Mozart statue and monument Vienna
At first, I was impressed to see how despite the low temperatures the streets were full of life. But it didn't take long before I found out the reason. As it happens, few cities are quite well-equipped with many places in which to warm up. For instance, you can drink Glühwein (Mulled Wine) in the streets or you always have the option to visit some excellent cafe or bar.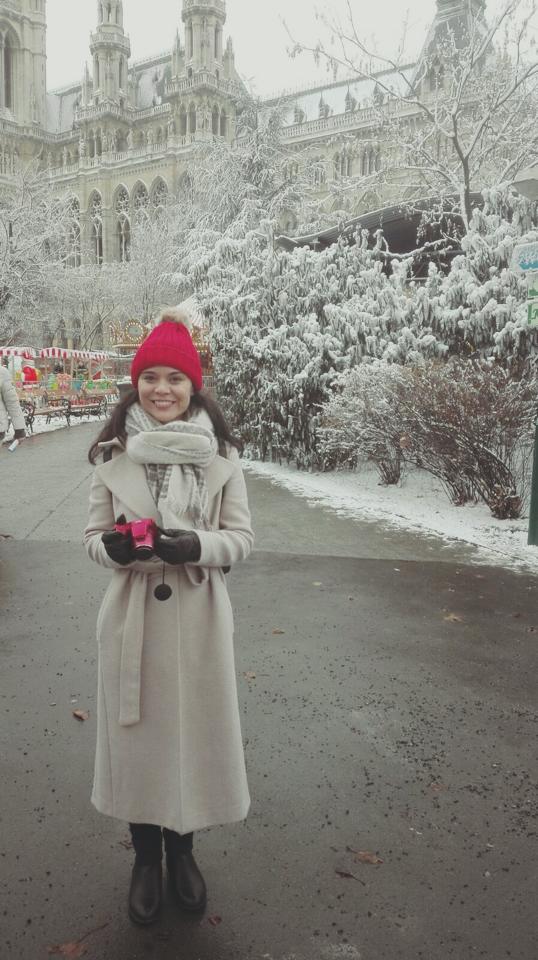 In Rathausplatz waiting for me wine
Things I really loved about this magical place:
Coffee culture is one of the great things about Vienna <3
The many intellectual discussions of yesterday and today remain among the walls of their cafes. When the chills begin to feel enough to seek shelter, I recommend going in search of one of the many traditional sites. For example, Cafe Central which has 130 years of history! This place has something special on its walls, including a mystical and nostalgic atmosphere. Also, is famous because it used to be one of the places frequented by many intellectuals and famous people like Trotsky and Hitler. Here, you can choose from an extensive menu but it is indispensable to try the coffee while enjoying a delicious homemade cake and listening to live piano music.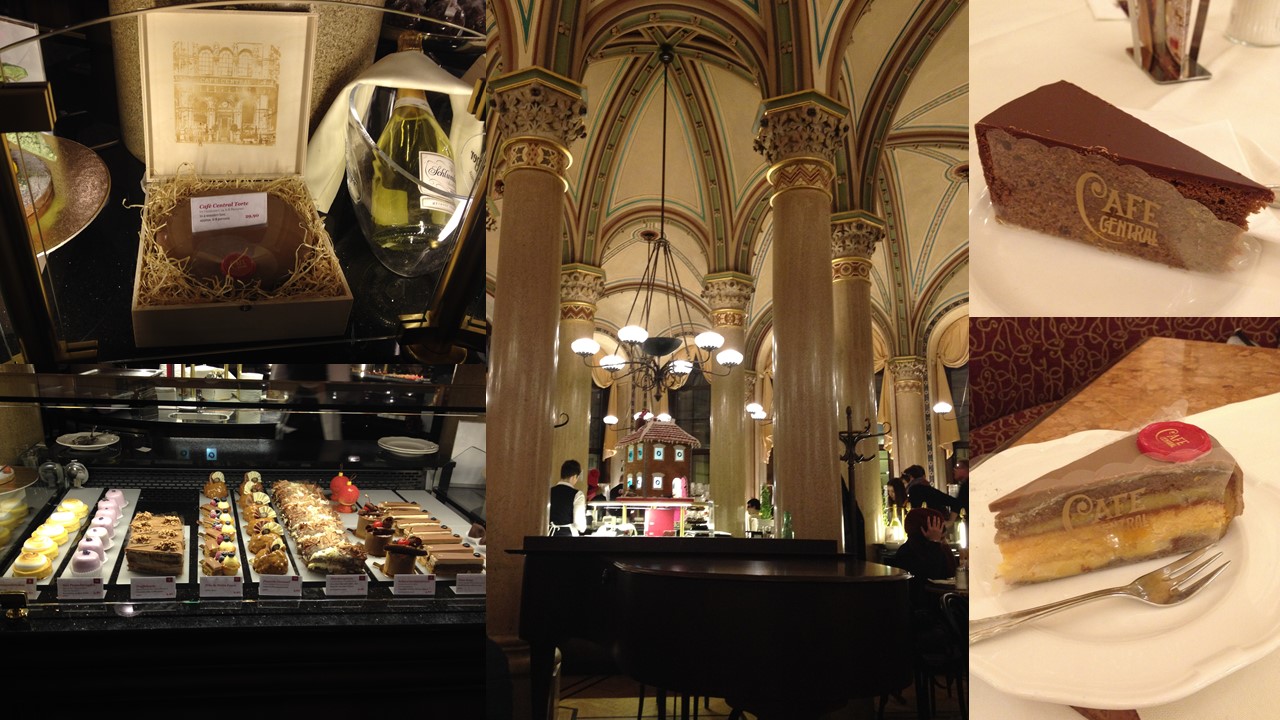 The Museumsquartier
The Museumsquartier is a place that has caught my attention. Is surrounded by some of the world's leading art galleries and museums, and has been an outdoor extravaganza site. These included shows of lights and projections transmitted by the sides of the building, DJs, live music and lots and lots of Mulled Wins to cope with some rain and crazy temperatures.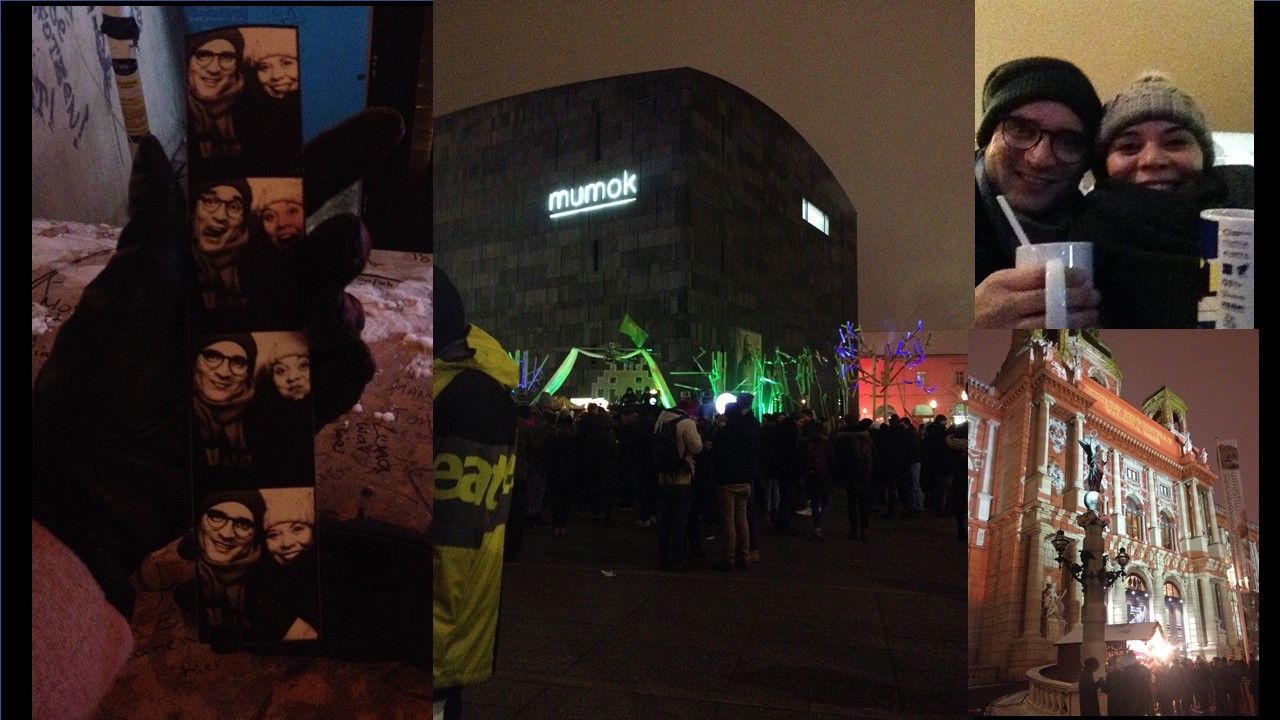 The Wiener Prater
Another indispensable place to visit is this large public park which hosts all kinds of attractions. Without a doubt, the most famous attraction is the great Wiener Riesenrad, one of the oldest Ferris wheel in the world.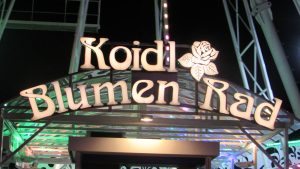 Koidl Blumen Rad in Prater
Ballet at the Staatsoper
I also recommend not to miss the opportunity to attend the Vienna State Opera. This place is recognized for being one of the best places for classical music and ballet since the late nineteenth century.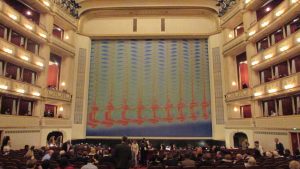 The Belvedere Palace
Walking around this beautiful garden and enjoying one of the most beautiful and elegant constructions becomes a fairy tale experience. And of course, if you have the opportunity, you can visit the museum where you can see some works by great exponents of art including Gustav Klimt, Claude Monet, Hans Makart, Egon Schiele and others.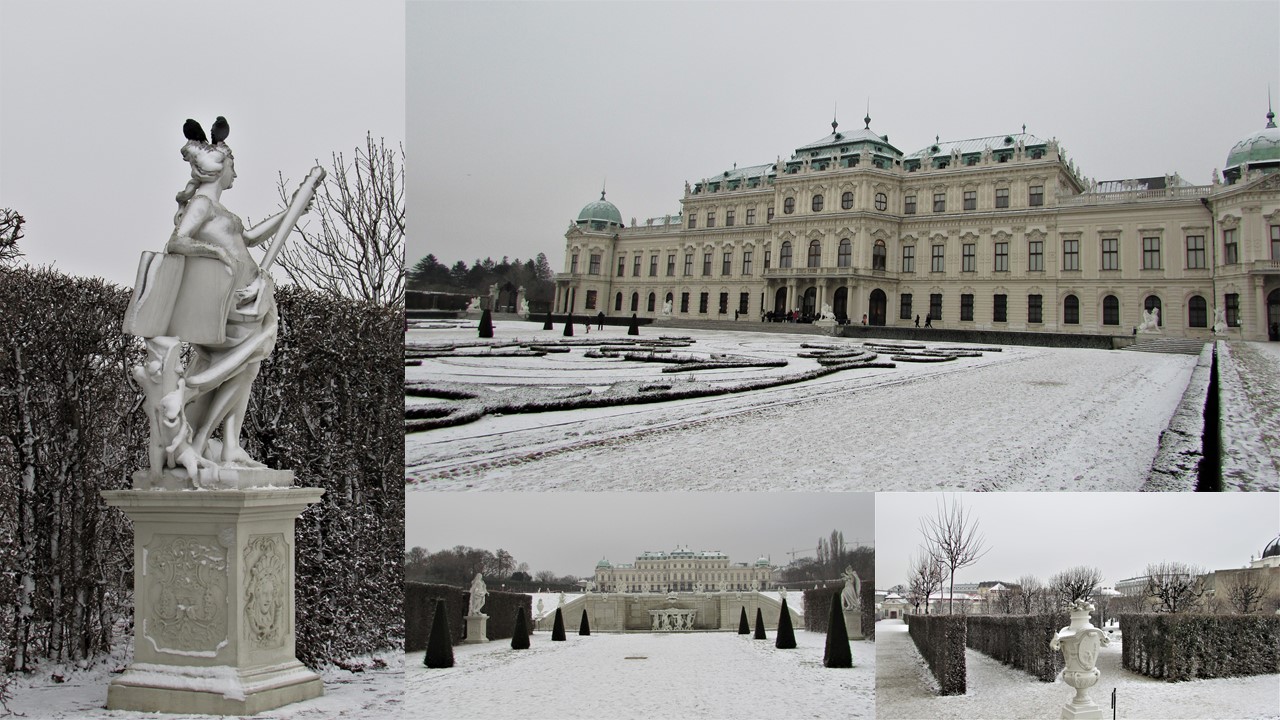 The Palace and Gardens of Schönbrunn
I have no words to describe this place. You must experience it for yourself!!!!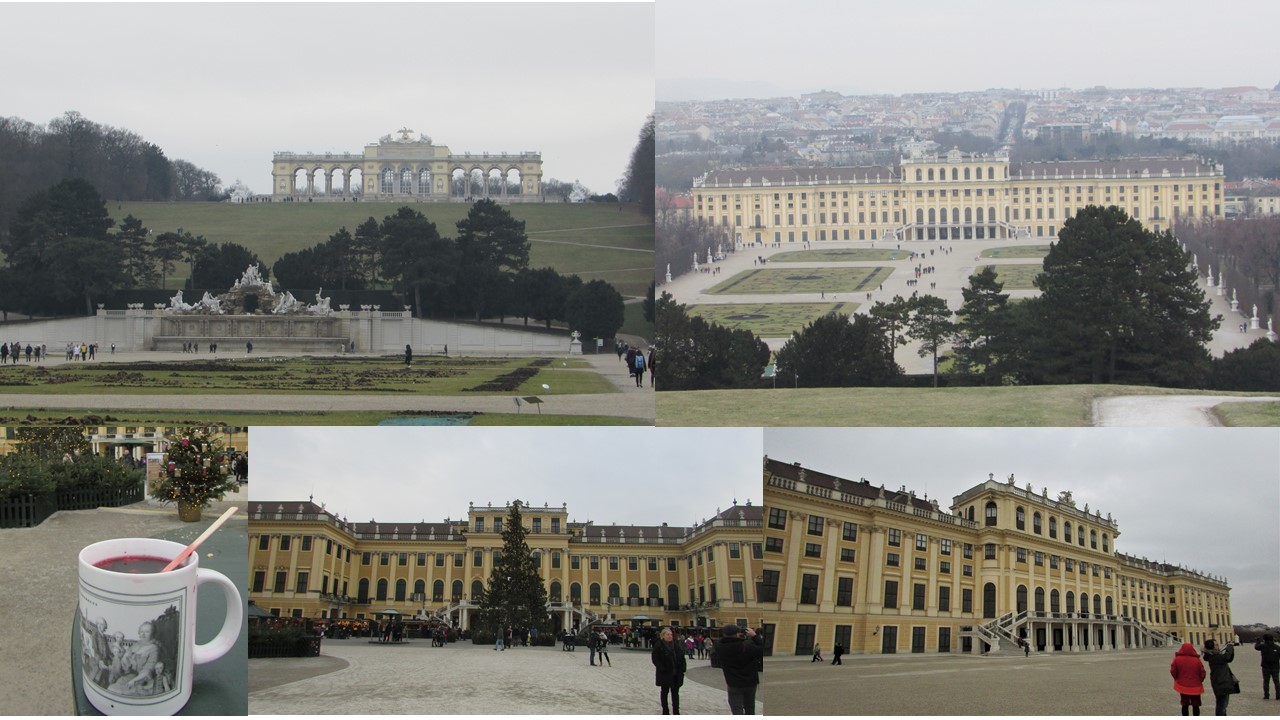 Finally, if you still have time and energy, why not go and enjoy an entertaining movie at English Cinema Haydn. We saw Rogue One: A Star Wars Story – Amazing Movie by the way!
 I wish you the best during this time of exams and hope you have many wonderful and productive days!