There was a lot to do in sprint one: setting up processes, infrastructure and tools, reviewing past research, reading the Higher Education Funding Council for England (HEFCE) guidelines and seeing what our competitors are up to, to name but a few. I must admit that we didn't get a chance to complete it all, so we have more to do in sprint 2.
What we've been working on
As mentioned, this week we set up some useful tools that will enable us to test and build our content governance prototype.
Our marketing champion, Nicky Farrow, and our Web Content Officer, Chris Lockhart, have also mapped out the whole process and steps that occur when you create a course page on the website as it is now. They looked at how content is created and noted where there were gaps. Whilst the validation and New Product Development process is not in scope for this project, it provides very important background information that helps with the wider context.


Mapping out our process for overall context 
There is a lot to get our heads around. We've been reading the HEFCE guidelines again and looking at the audit work, which we carried out last year as part of other projects. It reminded us how excellent these guidelines actually are because they look at best practice from across the wider sector and really frame it with the user in mind.  
We also had some good meetings with the Heads of Faculty Operations (HOFOs), Student & Academic Administrations (SAA) and the Faculty Academic Registrar (FARs). We had a lot of feedback, which is both good and kind of tough when we consider the current University restructure reality.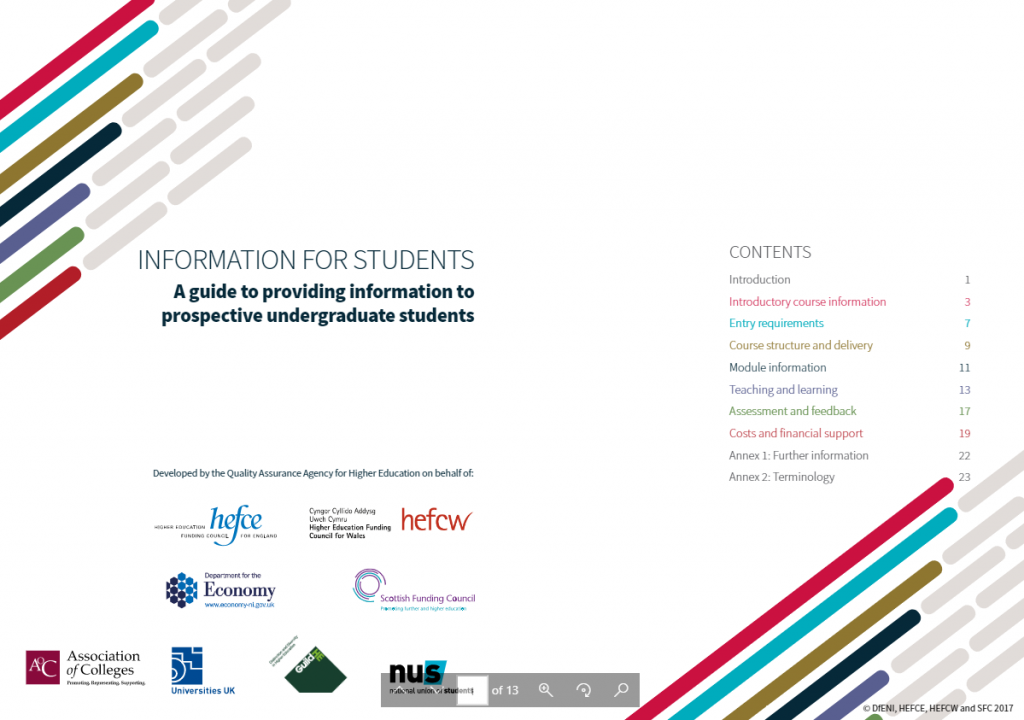 HEFCE guidelines 
What we've learnt
I have learnt that little things make a big difference and caring makes things better. We are determined to make sure that our important experiment will deliver this value to you because we really care and want to make a positive step change.
Other things that we've learnt:
timescales are tight and we need quick decisions when we rely on other stakeholders – this can be a challenge at the University

the majority of the people we spoke to so far are very enthusiastic about this project and want to see it doing well

we also took inventory and completed the content audit on the selected course pages – including links from that page. Also need to map if user needs are met by existing content. We learnt that whilst there are some commonalities between a lot of our pages, there are some fundamental differences that need to be addressed.
What we will be working on next
We will be starting to communicate with our Single Point of Contact (SPOCs) in faculties about these specific course pages

We will be booking our workshops with colleagues and SPOCs. The first part of it is open to all interested parties, so if you would like to attend, please get in touch with Linden McKenzie

We're starting to think about some of the other governance issues which are to do with process and culture

We are getting our user testing plan, vision and studies underway
For me it is great to see the appetite for change in regards to the course pages, and thinking about design and content in a broader way, as well as how we use our channels to communicate with prospective students, current students and colleagues work.
That's it for this week, more next week.