Week 4, sprint 3 was a Busy Week. The focus is on getting everything in place to start our user research, and the team are still turning round a phenomenal amount of work.
What we did
Course pilot workshops
As the title suggests, the theme for this week is our unsung heroes of this project – our nominated Single Point of Contact (SPOCs) and the fact checkers who spared some of their valuable time to join in our workshops yesterday.
The workshops were a big highlight to our project this week. I thought they were brilliant because:
It's so useful to break down silos and mix up teams. This is a rare thing in small companies, let alone a big enterprise like our University. It was uplifting to be reminded that we're actually all working towards the same goals.

Sharing very different kind of expertise got us clear insights and a clear way forward. We now know what our challenges are and what we can do about them.
If you missed our workshops and would like to catch up on what we've covered, here's a video.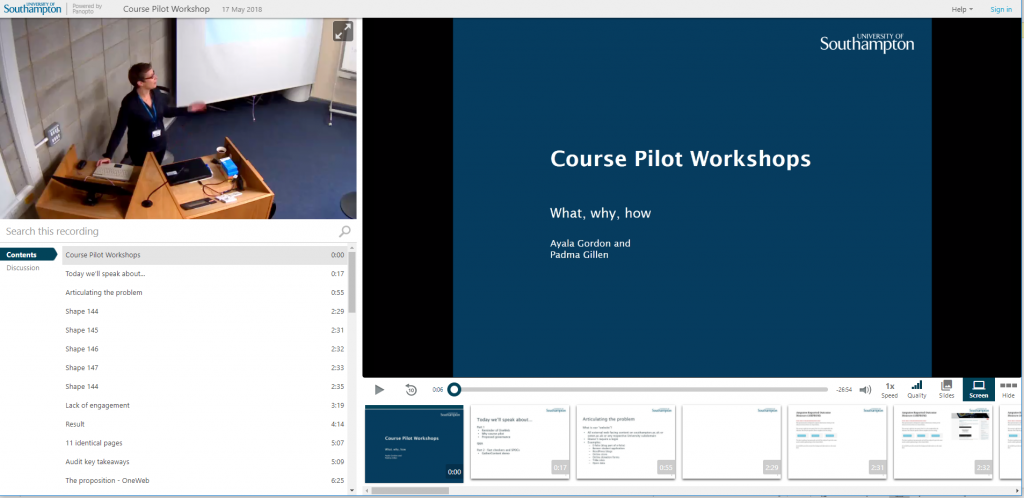 Featuring yours truly.
You can also access the presentation slides here. As always, if you have any questions, please just get in touch.
SEO audit
We also completed our Search Engine Optimisation (SEO) audit on the sample course pages, and some of the content issues have been highlighted again. They are centred around:
Which in turn create:
Confusion for users

Poor experience for users

An extremely expensive to maintain website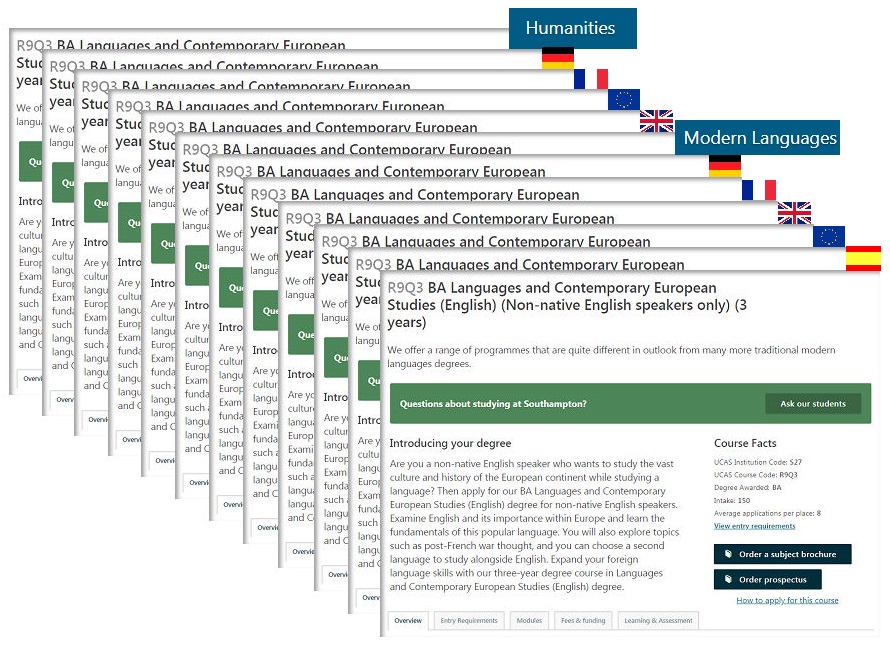 Here's just one example of duplicated course pages.
User research test plan
Our baseline testing plan has been finalised and signed off by Institutional Research (IR). This is really positive and we have a lot of work to complete between now and the end of the project. The testing will be ongoing.
What we learned
We have too much duplication in course pages and need to focus on what's good for the (end) user.  

Our course pages are confused. We have too many conflicting messages to our mixed audiences (prospective and current students), and we need to decide what the website is for and which audience it is for.

We're asking our fact-checkers to check multiple expressions of the same content (eg course page, subject brochure, prospectus and so on). This creates inefficiencies in terms of their time, but also additional workload.

The way we speak to our users has to be consistent. We have too many stakeholders creating content on these pages and this is part of the confused picture.

Colleagues raised some very valuable questions; some in relation to this particular project, some related to the bigger OneWeb project, and some are to do with University processes and protocols.

For now, it is best if we focus this experiment on UG courses only, since PG have additional and differing needs, and we'd like to give them the full attention they deserve. As a result, in consultation with IR, we have changed one of our sample courses. Instead, we chose to work on the

BN (Hons) Bachelor of Nursing (Adult).
What we're working on next
Next sprint will see us getting the SPOCs to experiment with the workflow that we've set up in GatherContent.

We are also going to start working on the development of prototypes to test with real users.

We will carry on with our user research and some of the analysis from the studies we've completed.
Parting words
Our approach is to start with some manageable tasks and then build it up from there. It is great to see colleagues' appetite for change and to also think about a content-led approach in a broader way.
This is just the start. We've got some big ambitions for the project over the coming weeks.
Thank you for reading.