About the project
The aim of this project is to assess the role of climate variability in driving Antarctic ice sheet changes, by combing new observations of ice, ocean and atmosphere. The Antarctic ice sheet has been losing mass at an accelerating rate, contributing >1 cm to global sea-level rise since the 1970s (Figure 1). This mass loss is associated with acceleration and retreat of marine-terminating glaciers. In turn, the retreat of these glaciers has been mostly associated with rapid basal melting at their floating terminus (ice shelves) by warm ocean waters.
Superimposed on this multidecadal trend are interannual fluctuations in glacier velocities and ice-shelf basal melting that vary spatially across Antarctica (Figure 2). Such fluctuations can result in periods of enhanced glacial loss alternated with periods of stability. In the Amundsen Sea, these fluctuations have been linked to wind-driven variability of oceanic coastal circulation. Interannual wind (and consequently glacial melting) variability in the Amundsen Sea is influenced by climate forcing through atmospheric teleconnections from the tropical Pacific (i.e. El-Nino Southern Oscillation, ENSO).
Other modes of climate variability, such as the Southern Annular Mode (SAM), also cause changes in ocean circulation around Antarctica. However, at continental scale, it remains uncertain how climate variability influences the behaviour of Antarctic glaciers and ice shelves. This project will fill this important knowledge gap.
For full project details visit the Inspire project page.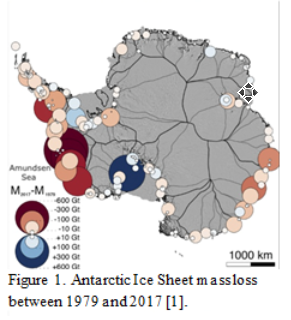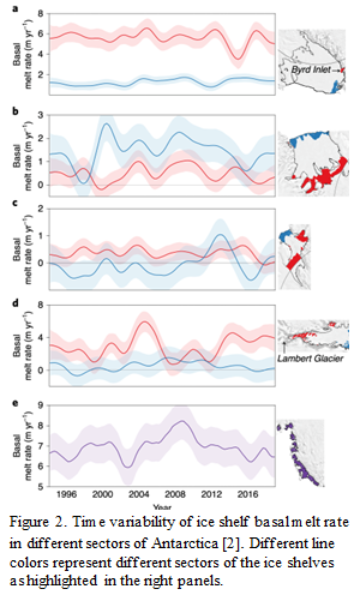 Supervisors
Dr Alessandro Silvano (University of Southampton)
Professor Alberto Naveira Garabato(University of Southampton)
Dr Anna Hogg (University of Leeds)
Dr Pierre Dutrieux (British Antarctic Survey)
Dr Laura Herraiz-Borreguero (Commonwealth Scientific and Industrial Research Organisation)